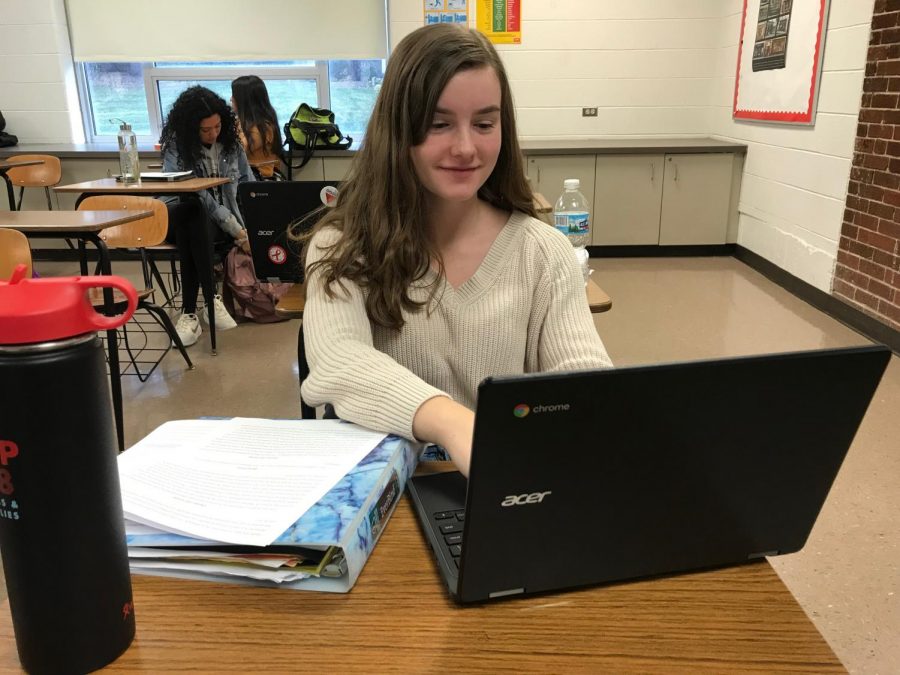 New foreign language club anticipated by students and staff
January 29, 2020
The new LHS Foreign Language Club is in action! Sponsors Mr. Wojnar and Mr. Zmerzlinski are bringing back what was once one of the school's largest clubs. Around 50 students came to the club's first meeting, ready to participate in the study of global cultures.  
French teacher and club sponsor Mark Wojnar said "I'm excited to get people excited to learn about world languages through culture. As someone who is a French teacher, it wasn't the language that attracted me to want to learn French, it was the culture. Then the language became a component."
The new club will be based on cultures. Students will watch movies, go on field trips, and explore foods that represent a certain culture. As for deciding which culture to study, the sponsors decided it should be student based, so they will vote on a different cultural focus each month. 
At the first meeting, students voted on Japanese to be the first focal culture. The sponsors plan on exploring Japanese film and food. 
French student and club member Charlotte Albrecht elaborated on why students are excited about the club. Albrecht said, "I wanted to join because I thought it would be a good way to educate myself about cultures other than my own, and to be more accepting and inclusive of other cultures. I also want to have fun." Charlotte is especially interested in learning about French, Spanish, German, and Japanese cultures. 
The clubs allow students to not only learn the language, but to learn the culture. The students are able to try new foods, watch movies, or do other activities related to the culture. 
The field trips are one of the eye-catching elements of the club. Albrecht said, "I'm excited to try foods I've never heard of before!" Students will go to restaurants to explore foods from other cultures, getting a global experience without having to travel far. 
Foreign language club will be student run. The sponsors are going to elect a president and vice president, so students have the majority of say as to what they do in the club. This gives students the opportunity to explore what cultures they want to, so it'll be exciting and intriguing for them. 
For the sponsors, this excitement about cultures is the goal. Wojnar said, "I wanted to get involved because it's fun to explore languages and cultures outside of my content area, and I want students to think that too." 
Before this year, there was no Foreign Language Club, and students are excited that Mr. Wojnar and Mr. Zmerzlinski are starting up the club again. Students are enthusiastic to learn a variety of new languages outside their language class. 
The club plans to start meeting a few times a month. Students that are interested in joining can see Mr. Wojnar in room N236 to join the Google Classroom page, where all of the club's important information will be posted. The sponsors are also working on doing a t-shirt fundraiser. Be sure to pay attention to the morning announcements for more information as the club finalizes their plans.