A day in the life of a quaranteen
How Lemont teens are spending their time in quarantine
March 27, 2020
The world is in panic. Amidst the COVID-19 pandemic, schools and businesses are closed, events are canceled, and people are locked in– it seems like life itself has been put on hold. Teenagers find themselves attending school in their bedrooms rather than classrooms, replacing their lessons with Youtube videos, and conducting all interactions with classmates and teachers over Facetime calls. It's easy to feel trapped during these unique circumstances. However, the combination of all this extra time and nowhere to go challenges students to channel their energy into new outlets and get creative.
Here is how freshman Oliva Jotautas, sophomore Roderick Marzo, junior Victoria Finwall, and senior Kyle Devitt are spending their time as "quaranteens" and their outlooks on their situation.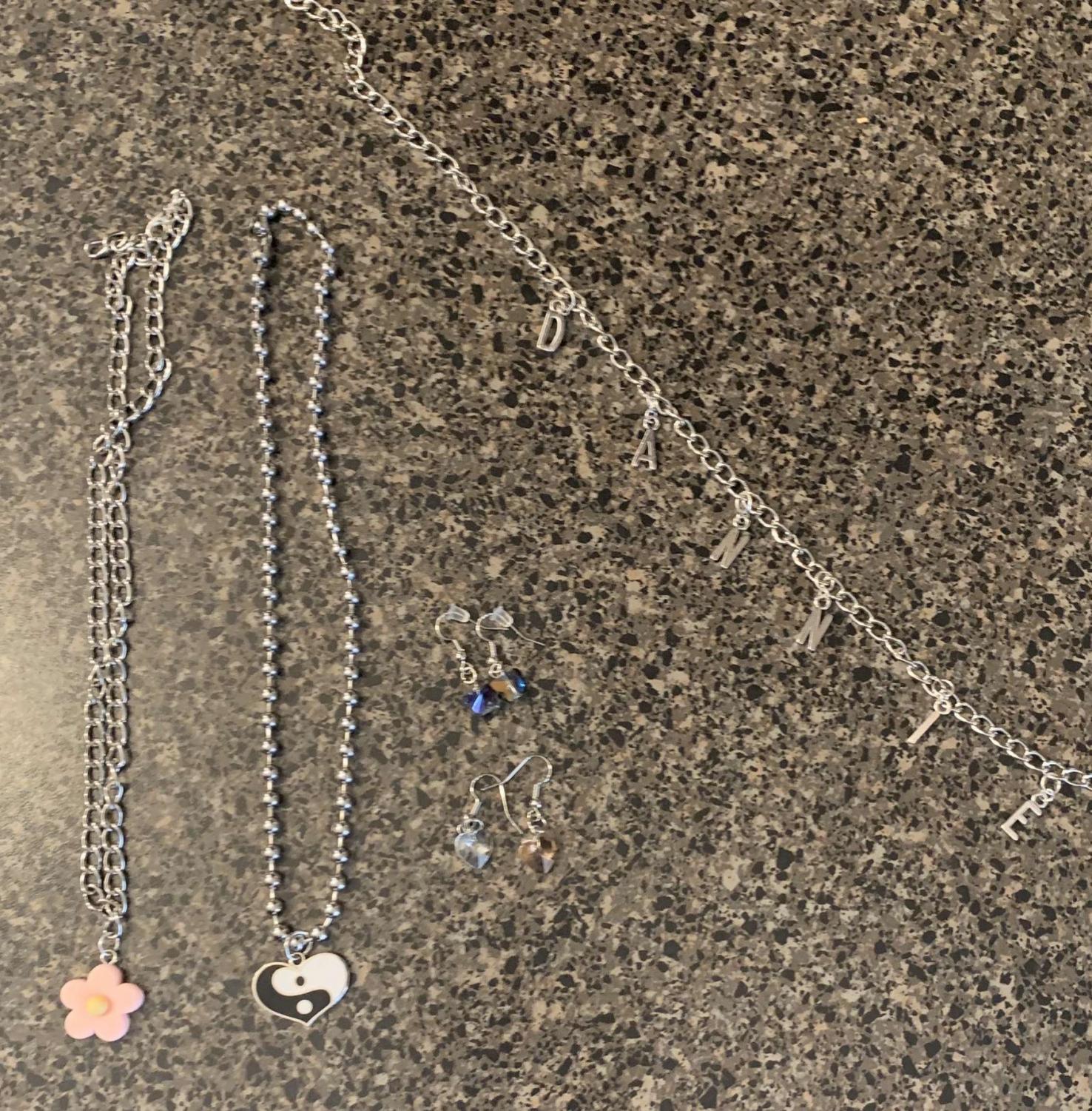 Olivia Jotautas
The sudden outbreak of the corona virus was of course scary and still is, but I'm glad that we now all have the opportunity to stay safe indoors without spreading the virus around. By staying indoors and canceling many crowded events, we can decrease the number of cases of COVID-19. Besides doing my e-learning assignments, in quarantine I have been making jewelry to cope with stress and cure my boredom! Making all sorts of jewelry was a way to keep my mind off of the negative and focus on the fewer positive things in life at the moment.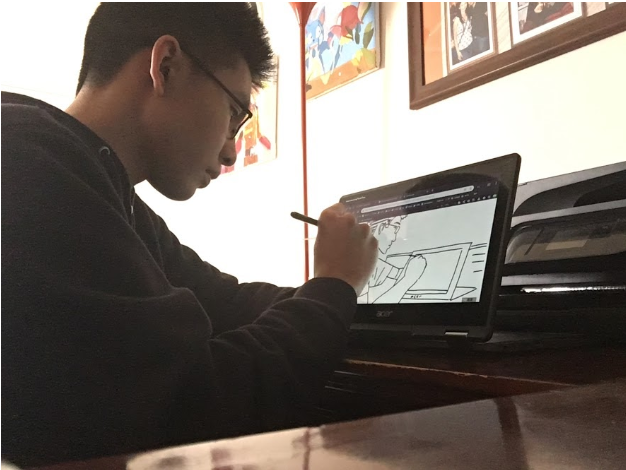 Roderick Marzo
Talk of the virus, be it out of fear or dark humor, reached Lemont far before its arrival. The first day off was a nice change of pace; no school and no infections create an excellent pair. But under the governor's ordinance to stay at home until early April, the drawl of monotony began to spread and my momentum began to stagnate. For a while, it was fine to act like it was just another weekend or an early Spring Break – that is, until it kept going. In the interim from the first week off to now, I have learned that the cure to this statewide stalemate is administered through any likeness of change: eat something new, mess around on your phone, aerobic exercise – something, anything, to break the mold of this lackadaisical reality.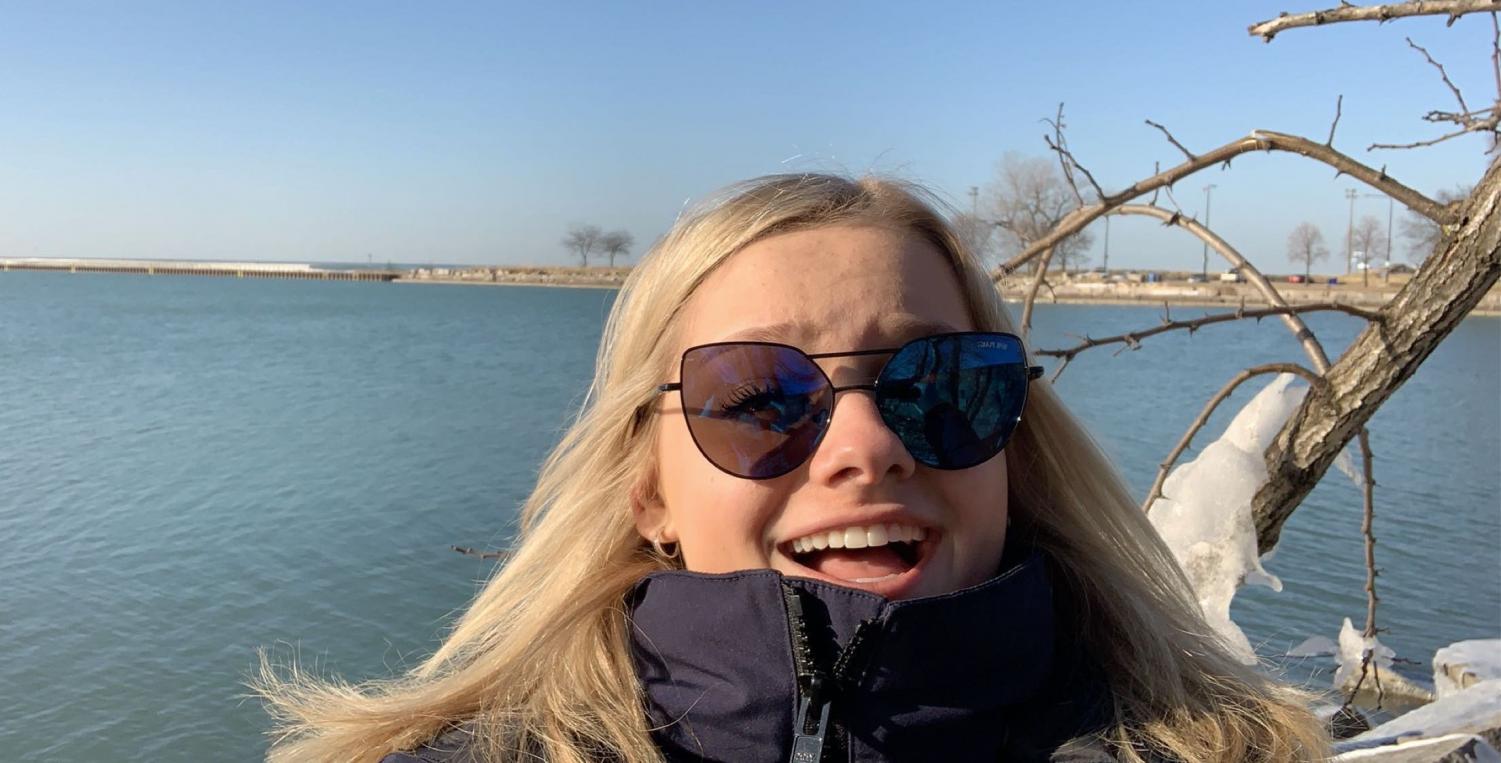 Victoria Finwall
Regarding this global pandemic, my thoughts on the situation reciprocate my parent's opinions which, in short, include: That the media is exaggerating the Covid-19 issue more than they should be, as a result of this, the world's population is distraught and major gathering facilities like schools, convention centers, shopping malls, restaurants, etc. are shutting down for precautionary measures — which only adds to the global turmoil. I think that if everyone were to calm down and accept the fact that the majority of the population (people between the ages of 35 and 65) have already lived through similar situations without extreme measures, like the ones today, being taken in response to terrifying news stories — we would all be okay. To put it shortly, we are not too freaked out. Regarding my own whereabouts, other than dedicating an immense amount of my time to school work, because I don't have much else to do, I have also been spending a lot of time outside — more than usual.
Ironically, many people are on the same boat as me and there are a lot of people that go outside and spend their time at nature preserves and parks — going against the social distancing that the government is encouraging us to be practicing. But, even more ironically, the government is actually advising us to take advantage of nature during these "stressful" times, which in my opinion is quite hypocritical. I try to take walks everyday, and have been enjoying Waterfall Glen and other local nature preserves a lot. Most importantly of all though, I definitely think it is important to document this time. I hope we all recall the extent of not only media bias during unsettling times, but how much this bias affects people through the butterfly effect. People who pay close attention to the news, spread what they heard to the people around them and so on and so forth — distorting the information, and thus creating this never ending cycle of the telephone game.
Nevertheless, I could compare this to terrorist threats in the past — through events like 9/11 and the Cold War — and definitely say that the media lies at the heart of the issue for the people. This, like it was during these other two events, should definitely be documented and analyzed after the event is over so hopefully one day we can fix the issue with future stressful events, and learn to gear our focus to more reliable aspects of our news.
Kyle Devitt
At the beginning of the pandemic, I was in a state of constant anxiety. The first two days out of school were so surreal and overwhelming. Personally, COVID-19 encapsulated my mind and cognition, it was the only wandering thought. More recently, after quarantine, my anxiety subdued itself due to the isolation. However, the zest and motivation of life continues to diminish, alas the absurdist hope for the end is inspiring. In my free time, I have slept for IMMENSE amounts of time. It feels nice to enjoy sleep without the pressures of daunting 8 a.m.  Otherwise, at home, I've been cleaning and organizing everything I never got a chance to during school. I've even been revamping my cooking hobby BUT, I've been so bored I made a tik tok account.
Moreover though, my job, Starbucks, has kept me busy as we've continued to remain open. Days at work have been slow as customers begin to social distance more. One day it was so slow that we made a hilarious tik tok which now has 38.1 thousand views. Oh yeah and in addition to tik tok, I've been wasting my time trying to get tik tok famous, and it's surprisingly work intensive if you want a good video.  I spent probably 9 hours one day working on a tik tok video just to make it perfect.
In my opinion, at the end of this plague, I just want others to recognize our adversity as people and that we had to come together as a people to achieve a common goal and defeat this virus. I hope that we can appreciate life a little bit more and calm our fast-paced society, because at the end of day, we're all just trying to survive