"Lovejoy" – Does Pebble Brain live up to expectations?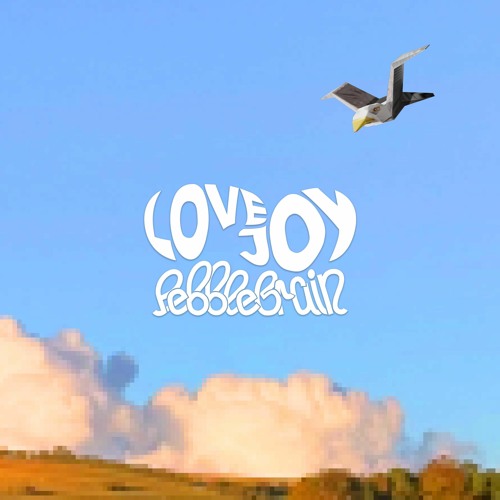 Lovejoy is a British indie rock band that features YouTuber/Twitch streamer, Wilbur Soot, who has over six million subscribers on his YouTube channel. Soot makes many types of videos, mainly playing Minecraft with his friends and started a solo music career when he released his first single, "The Nice Guy Ballad", in January of 2018. The other members that make up the band include Ash Kabosu, Joe Goldsmith, and Mark Boardman. They released their first EP, "Are You Alright" on May 8, 2021. Lovejoy's second and most recent EP, "Pebble Brain" was released on October 13. The EP consists of seven songs, the most popular being "The Fall", "Perfume", "Oh Yeah", and "You Gonna Cry." 
As a frequent Spotify user and Wilbur Soot fan, I was extremely excited to listen to "Pebble Brain." I had pretty high expectations for this EP, due to all of the positive feedback that I had seen on multiple social media platforms such as Twitter and TikTok, and that the first EP, "Are You Alright" was such a hit. I was happy to report that this EP did live up to all the hype that it was given.
With Soot being such a popular YouTuber and Twitch streamer, I was skeptical that the EP was given hype because of Soot's fanbase. The band does seem to have a fanbase that is mostly made up of young adults. And the EP is able to satisfy the ears of teens, no matter if the listener is a fan of the band or not. 
"Pebble Brain" opens with "Oh Yeah", and "You Gonna Cry?" which sets a great tone for the whole EP, the song immediately starts with a fun beat and is full of energy. The tone of the song makes you feel happy and motivated. 
The EP had a variety of upbeat and catchy songs and gave a similar feel to music from the band The Wallows. My personal favorite would have to be "Perfume." The song not only has an easy to remember refrain, but also has a tune that will get stuck in your head for days on end. 
One of my favorite parts about the EP is that you are able to listen to it at any time and when you are doing anything. Not only can it be streamed on multiple different platforms such as Spotify and Apple Music, you can listen to it while doing anything. I personally love listening to "Pebble Brain" when doing homework and doing chores. The EP gives off a positive energy that you can take with you anyone.
Overall, you do not need to be a Wilbur Soot fan to enjoy "Pebble Brain." Anyone that likes the indie rock genre of music will enjoy this EP. I would give it a four out of five stars and recommend this to anyone who is a frequent music listener and likes to listen to new music.