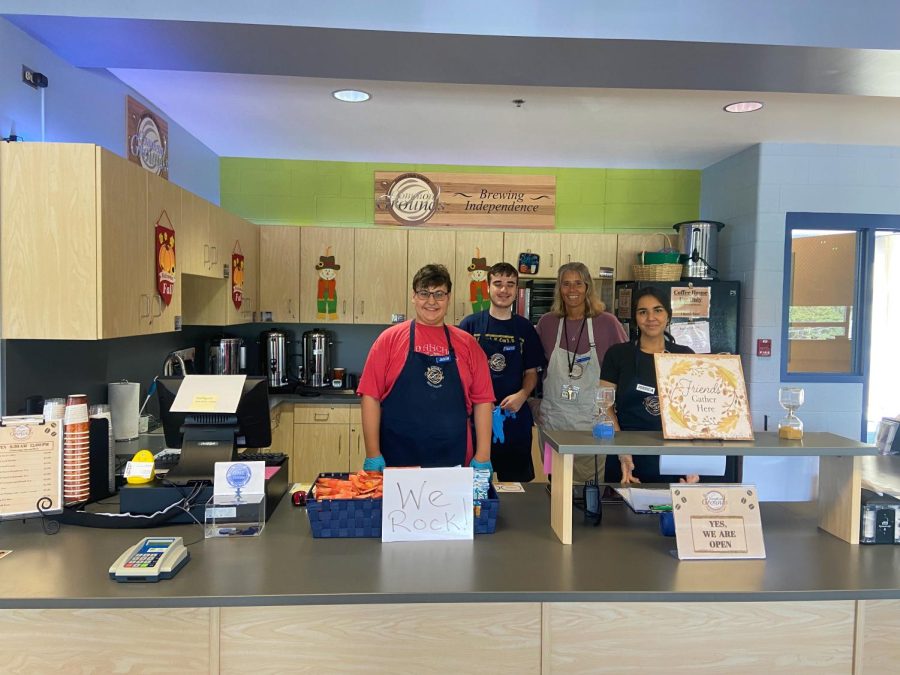 Reagan Russell
After being restricted for almost two years, the Common Grounds fully reopened in honor of a normal school year. In order to avoid getting overwhelmed, they have decided to open the coffee bar in shifts, beginning with staff and ending with freshmen. Sept. 1 was the first day of serving seniors. Juniors were added on Sept. 6, sophomores on Sept. 8 and freshmen on Sept. 12.
Common Grounds had issues opening in the past due to COVID-19 precautions and regulations. However, given no restrictions are in place this school year operations have been running smoothly and students are excited to relieve their caffeine fix.
"I am pretty excited! I love getting peach teas so I'm excited to get that," said senior Erin Barndollar.
Common Grounds is run by the Special Education Department. The Common Grounds staff members learn to have a job and gain work experience.
The department chose to close Common Grounds during passing periods, since student's would feel overwhelmed and their shift only covers one period.
Many students and staff will appreciate the reopening and classic menu. The menu includes varieties of coffee, tea, hot chocolate and more. All menu items range from $1 to $3 keeping the prices affordable for everyone.
Make sure to stop by Common Grounds located on the third floor in the CITGO Academy.