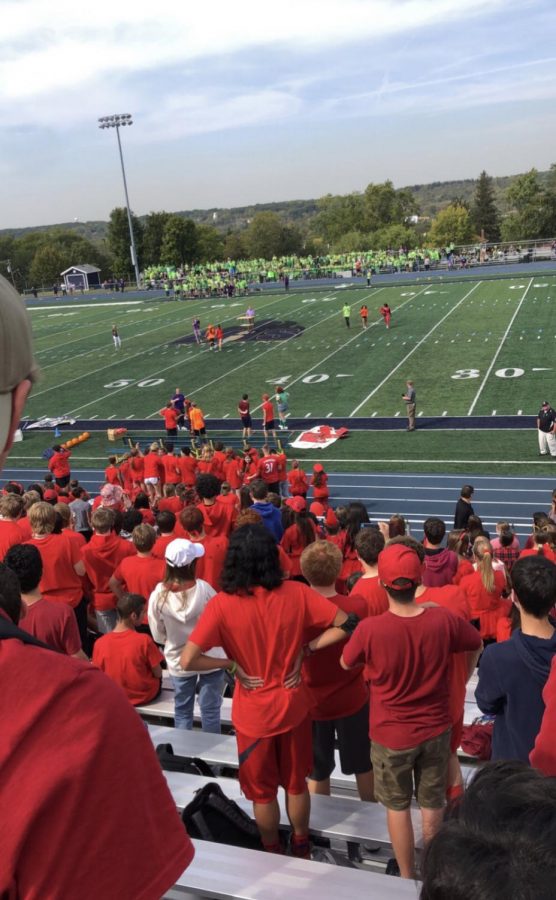 Class color day skits become a big deal
Before homecoming class color day was held on Thursday, Sept. 30. Each class has their own colors that represent their grade. There were also many skits made by each grade to represent class color day.
 Each themed day included skits coming from different students from different grades. The most popular skits were performed by the seniors, because of their comedic acts. Sophomore Alexander Kaschube said, "The skits were very entertaining and funny."
These skits include TikTok dances, dancing to music, and comedy. Skits included: Feeling 22', A Fine Evening for Gentlemen, Back in Black, Remember the Seniors, and Senior Drip Check.
Class color day is one of the most popular spirit days. This has been a tradition for homecoming week for many years. Sophomore Marty Kaminski said, "Class color day is my favorite day because it is pretty fun to participate in."
All of the winners for class color day skits were the seniors. The top skit was Senior Drip Check with 25 points.
The school spirit throughout the week was very strong. Most students participated with  cool outfits and costumes. Seniors won with the most spirit points at 2,467. Second place were juniors, third place were sophomores, and last place were the freshmen.