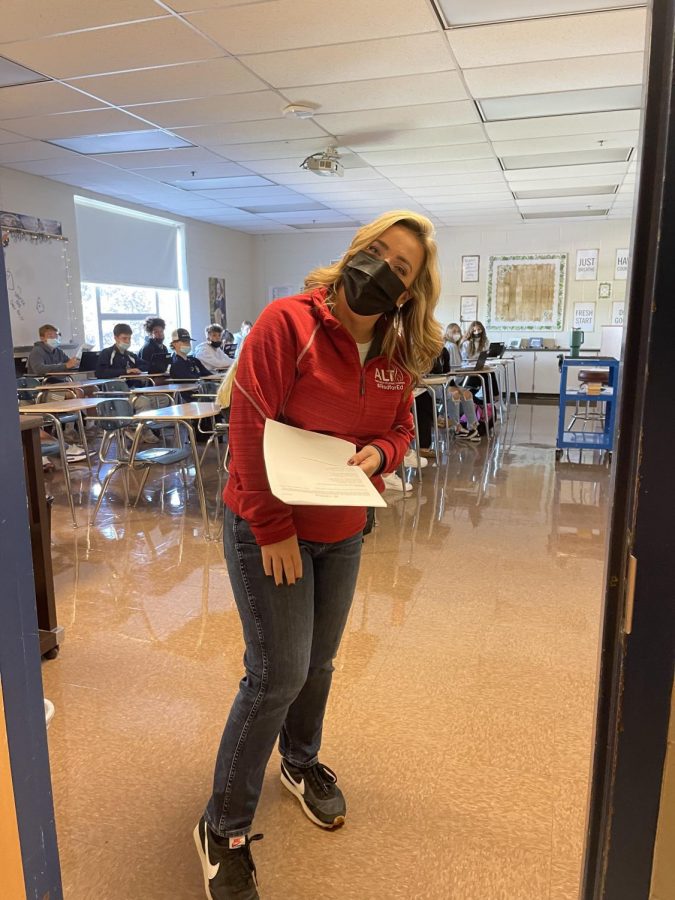 Keeping up with Kupchek
It all started when Kathryn Kupchek was a student in high school, and adored all of her English teachers throughout the years. It quickly became her favorite subject, and knew that she wanted to become a teacher and spread the excitement that she was given. 
"It was my favorite class, it was the class I did the best at. I just enjoyed reading books but also I like working with students and love high school students," said Kupchek. 
Now, after a long day at work Kupchek enjoys going home and focusing on her family along with trying to find some time to relax or listen to an audiobook. 
"I go home, I get comfortable and usually hangout with my boys for a little bit and then usually we have to run to soccer or something." Said Kupchek. 
 Kupchek is also the head of Student Council and enjoys planning different activities for the school, especially spirit week. Mrs. Kupchek is always most excited for that one week because she loves how the whole school gets involved. 
"That's the best part and everybody loves it. It is the most fun and so fun to plan with everyone." Said Kupchek.