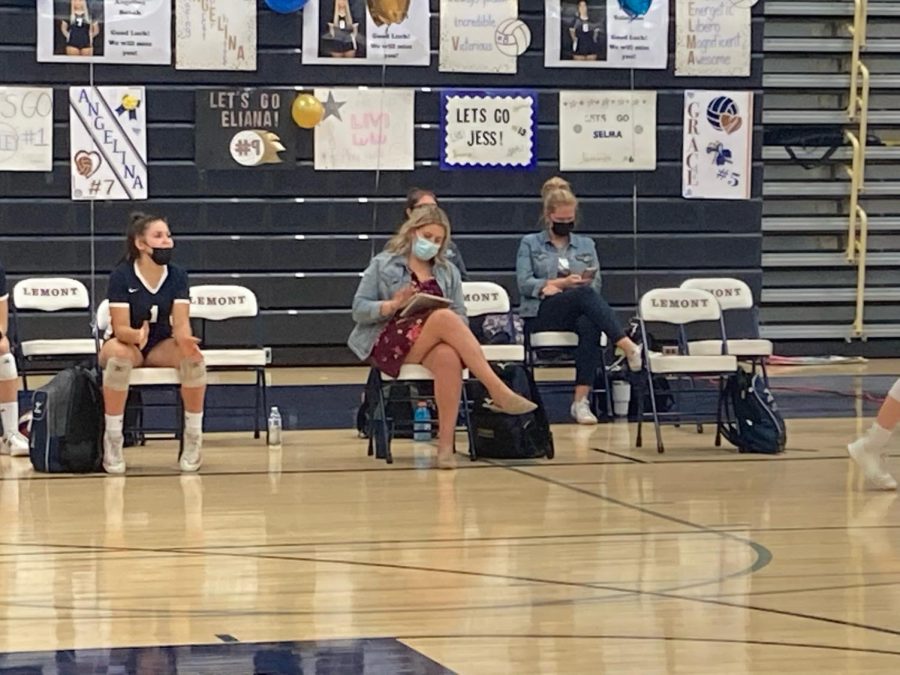 Get to know the eloquent Mrs. Eisele
Kelsey Eisele, also known as "KP" to her volleyball team, is a social worker and volleyball coach. Eisele describes her job as a "tear of intervention at the school for help." 
"I had a wonderful highschool experience and I attribute that to the staff that I got to be with and I want to be able to do that for students here because high school should be a good time and that students should want to enjoy themselves," said Eisele.
Eisele talks about how she is an extra aid at school for students who may be struggling emotionally. She is a person that you can go to talk to if you ever need help. 
Not only does Eisele work in the office, she also is the assistant varsity volleyball coach and softball coach. "We are coaching not just for volleyball, but to be better people and to learn about commitment, perseverance and pushing through challenges," said Eisele.
"In high school I loved my social worker, she was actually a sponsor for the student council. It kinda seemed like the best of both worlds, that I can work in a school with the level of students that I really enjoy working with kids that are a little bit older. I could coach, it just opened up a lot of opportunities for me," said Eisele.