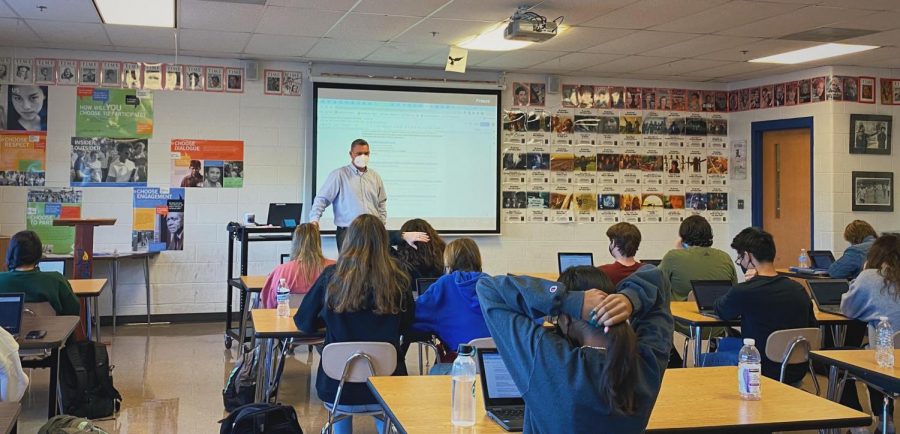 Social Studies Department Chair wins Pride and Excellence award
In August of 2020, amidst the chaos of newly implemented hybrid learning, Rick Prangen was honored with LHS's most prestigious achievement, winning a Pride and Excellence award for his continued dedication in the school. 
"For me it was a very big honor," Prangen said regarding his big win, "I was really touched by it". The pride and excellence award is given to candidates who have worked tirelessly to improve Lemont High School through their work. 
As the head of his department, Prangen is in charge of not only reaching his students, but is responsible for the entire social studies wing delivering the most coherent and honest history and material. "He's always willing to have an open dialogue and reflect about how we're teaching," Priestly said concerning Prangen's work as department chair. 
"It's very clear he wants everyone to get better and learn the most up to date educational philosophies," new teacher Forsberg said, solidifying Prangen's reputation as an admirable member of the faculty. 
From his efforts in the classroom with his students, to evaluations of his department, Prangen is always striving to better our community in order to better our futures.