Preparing For College
Hang on for a minute...we're trying to find some more stories you might like.
As college application deadlines start to slowly pass, the anxiety of leaving for college has started to creep up on the seniors. Within the chaos of this, it is important to take a deep breath and make sure to choose a college that is right for you.
When meeting with a current sophomore student at Marquette University, Colette Kelly, she gave some very good advice about preparing for college.
"I'd say choose a school where you think you will be the most comfortable. I personally talked to students who attended the colleges I was interested in and asked them about the classes they were in, the professors, and what they did on the weekends to get their perspective," said Kelly.
Choosing a college is a big deal, therefore, it is important to remember what your values are concerning your education, which will help make the decision a little less scary.
"I also took into consideration the distance from home because my family is really important to me and if something were to happen, I'd like to be able to come home to be with my family." Whether it's vicinity to family, dedication to sports, or searching for a private/public institution, your personal morals play a big role in deciding where to go to college.
If there is a certain major or program you know you would like go into, it is also a good idea to research how good that program is at the college(s) of your choice.
Kelly said, "Another thing I did was make sure they have a strong program for what I wanted to go into. For me, it made sense to come to Marquette because of its amazing PA program."
There are many things that graduating seniors can do in order to get connected in the community of different universities. Not only will this make the transition from high school to college easier, it is also a way to meet new people.
An example of this is when Kelly explained, "One final thing that I did was I joined the class of 2020, which is my graduating class, Facebook page for the top three colleges I was choosing between and met some perspective classmates through it. It helped me decide if the people were people who I'd want to be around."
Just remember that through all the college and high school craziness there are plenty of other seniors going through the same thing.
If any seniors want more advice, there are plenty of teachers that are willing to help and give their personal advice on how to approach the concept of finding the perfect college.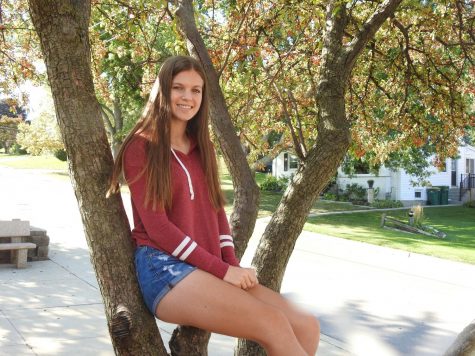 Lily Hinkle, Business/PR Manager
Lily Hinkle was given life on April 26th, 2000. Now that she is 17 years old, you can probably find her in her bed watching Netflix. When she is not in...