Tackling the fear of English electives
Why more students are not taking English classes
Ava Grubb, Staff Writer and Copy Editor
April 25, 2018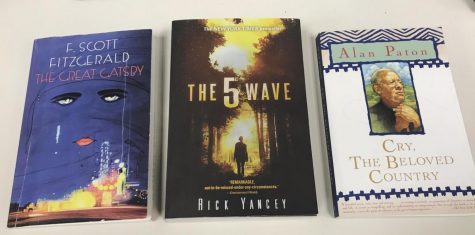 When you think of all the classes offered at Lemont High School, the first thing that may come to mind is the academics, ranging from math to the arts. The one subject that most students seem to avoid is English. It may have to do with the fact that it is required all four years, but there may be another reason students never seem to take English electives.
When most people think of an English class, they most likely think of the long nights writing essays or being utterly confused about the assigned chapters. Students don't realize that in reality, these electives teach skills that will be used in any profession no matter what field. In most of these electives you don't even need to read long books or write research essays.
Senior Rebecca Bertram said, "English electives have shaped the way I see the world and also opened me up to different points of views that my core classes have avoided such as gender inequality, race, etc. It has allowed me to confidently pursue journalism because over time the electives have instilled with me that every story should be heard no matter the time period."
Students don't realize that while some English classes are purely reading or writing, most are created so students can learn to see things another way. If students knew that the class wouldn't take up their days and nights, they would more likely be willing to try the classes.
Another reason may be the fact society pushes STEM onto younger generations. While science may be some people's passion, others feel pressured to join science classes and then eventually major in STEM, when in reality, their passion lies in English.
English teacher Mrs. Cara Forde explained "Us English teachers use our classes to teach all forms of communication, verbally or written. That is a skill students will bring with them out of high school and into the world."
The English courses taught at Lemont give students something to work for. These classes give skills to teens that they will use for their entire lives. Every single student should at least try one of the English classes offered at Lemont.