Citgo Innovation Academy turns upside down
Library gets festive with a Halloween Display and Book Selection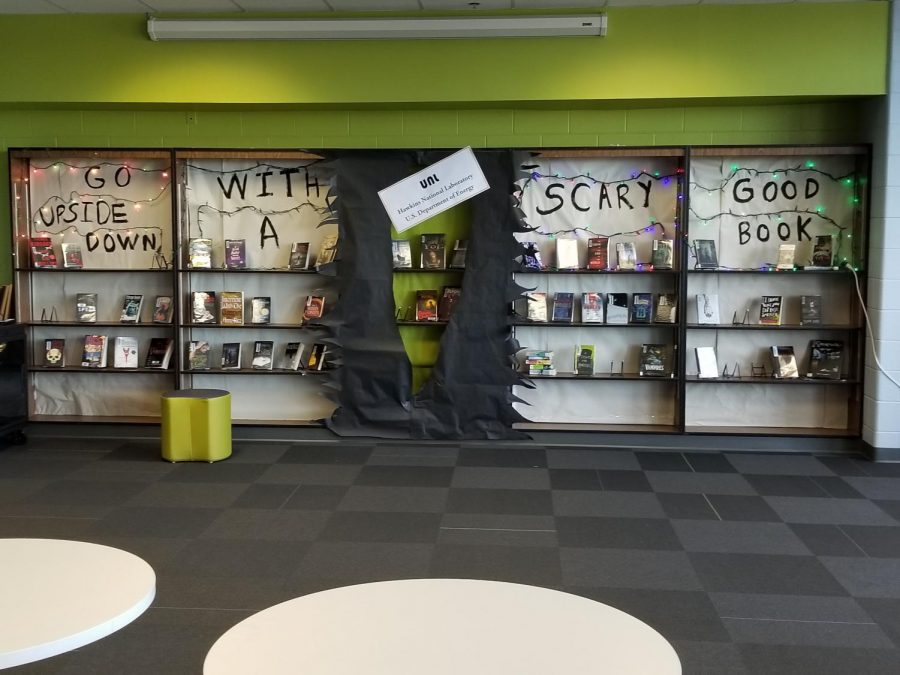 The Citgo Innovation Academy decided to get festive this year with a new Halloween theme. It may seem strange that blinking Christmas lights line the wall holding many horror books for students to read. Despite seeming completely "upside down", this year's library theme is all about Halloween.
The display aligns with the hit Netflix show "Stranger Things" and is a reference to the upside down world. The blinking lights are also a reference to the character Will, who communicates through the portal with Christmas lights. This was done to catch student's attention as they walk into the Citgo Innovation Academy.
Even though the display took only a day to make, planning it took much longer. Librarian Dawn Scuderi said, "We start out going down one road and trying something and it doesn't work out so we go back and tweak it and find a way to make it work," this planning stage takes a few weeks and depends on the materials needed.
The display is an important part,  but it is secondary to the books selection. Scuderi said, "If we are looking for gory, this is the author. If we are just looking for scary, this is the author we are looking for." This will give you books by Stephen King and even some non-fiction.
This wide selection is not just for one type of reader. Scuderi said, " We have what we would call adult crossover books for really high readers in the school. Then we go all the down to as low as we can," This accounts for how much time students want to spend reading.
The next theme for November involves tech. They even have a display planned for veterans day involving the white table to honor M.I.A prisoners of war.
About the Writer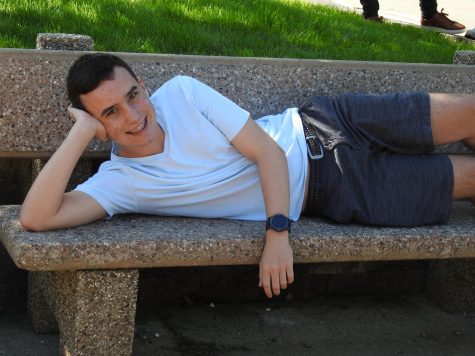 Matthew Evers, Staff Writer
"What do you mean I'm in the school paper?" Matthew Evers said after his first day of journalism class. He was just a normal senior who liked movies...