Working towards a bright future for Link Crew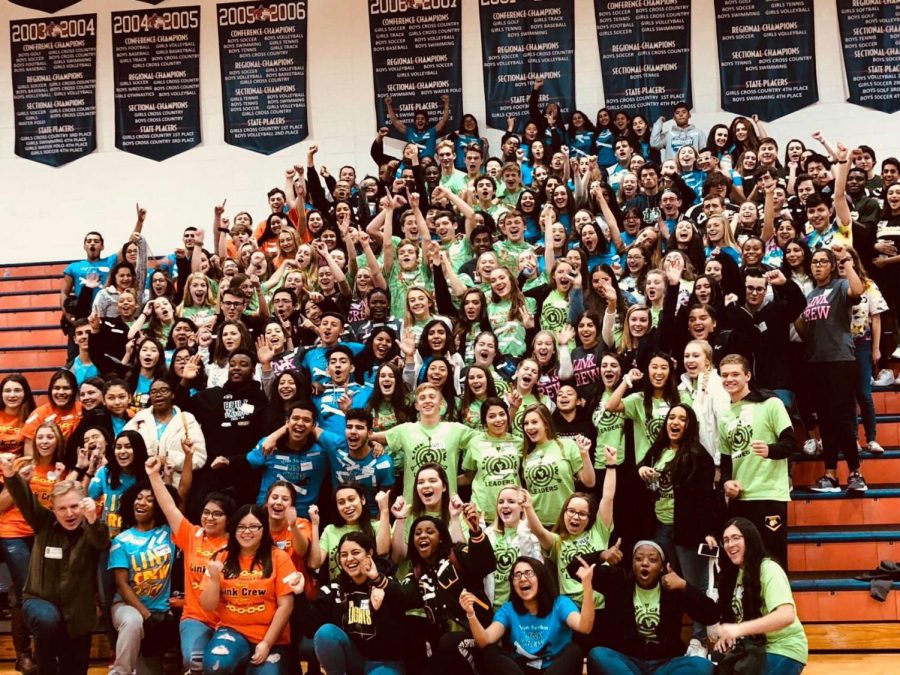 Jeana Parry and Caralyn Forde are the volunteer presidents of Link Crew, a club that connects freshmen students with upperclassmen during their first year in high school. The club has been at LHS for three years so far, giving it some community within the school. However, in some schools Link Crew is a fully integrated, important, and diligent aspect of school life.
Link crew is a fairly new club, as it has been up-and-running for only about three years. Where do you see Link Crew heading at Lemont High School in the future?
Forde:

So, we hope to make it more ingrained in the culture of the school. You know we have issues with the freshmen wanting to meet the leaders and what not. Other high schools have Link Crew classes. We hope it's something that freshmen are excited about.

Parry:

So yes, the school recognizes it. We are a recognized school organization, however we are still volunteers, Mrs. Forde and I. We don't get paid. The Lemont High School Educational Foundation gives us grants to be able to fund t-shirts, binders, socials, and any supplies that we need. We are incredibly grateful to the LHSEF.
What impact does Link Crew have on the students of Lemont High School?
Forde:

I think it helps the freshmen feel supported regardless if they choose to use that support or not, I think it's important. For the leaders, it gives an opportunity to step up into a leadership role.
Would you consider Link Crew to be a club that battles and prevents bullying?
Forde:

I would certainly hope so, I think it encourages leadership and community. I would hope if one of our kids were being bullied the leaders would step up.
There was a trip this year for the Junior Link Crew leaders, can you tell me a little bit about that?
Forde:

It was interesting. By the end of the day all the kids had totally meshed.

Parry:

There were about 10 other high schools in the area that brought anywhere from 15-20 of their leaders. The Link Crew leaders were able to listen to a motivational speaker and it was an opportunity for our leaders a renewal of their purpose. It was an opportunity for them to remember the difference they're  making and become creative in ways to figure out how they can reach more students. How they can make a difference in freshmen's lives everyday everyday. They participated in large group activities. It was primarily an opportunity to collaborate with other students, so our students came back with ideas and how they could fit Lemont.
What sort of improvements did the Junior leaders suggest after their field trip? Do you think you will implement any of these ideas in the future?
Forde:

For leader recruitment, we might make it more of a process. More due dates. Some schools have students send in video applications. We have so many good kids at our school, but we want kids that stand out.

Parry:

Link crew is designed to be a program where  the link crew leaders are able to meet with their freshmen multiple times every week. Our school has a unique schedule and we don't have a homeroom, we're not able to coordinate time throughout the school day for our leaders to meet. We're kind of like link crew light. In most schools that have homerooms, the homerooms are designed to pair up link crew leaders with the freshmen. We have an awesome opportunity during freshmen day, but we want more opportunities for them to meet in the school day. Another thing is there's a link alert, where teachers and counselors can formally submit a request for a leader to help a specific student in need. Also, having some way to designate who our leaders are everyday. Some schools put ribbons on the student's backpacks everyday so  that freshmen can identify them throughout the whole year.
About the Writer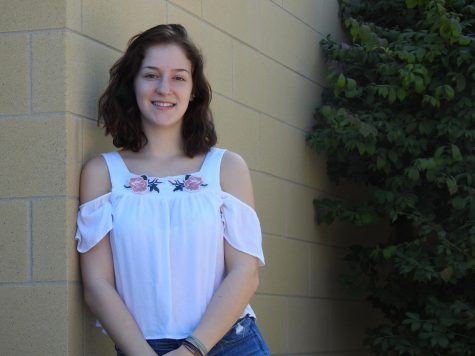 Autumn Senecal, Staff Writer
Autumn Senecal is a hardworking, dedicated student and napper enthusiast. Ever since she was little, Autumn has always greatly enjoyed reading and writing,...