Students get creative for Cinema Day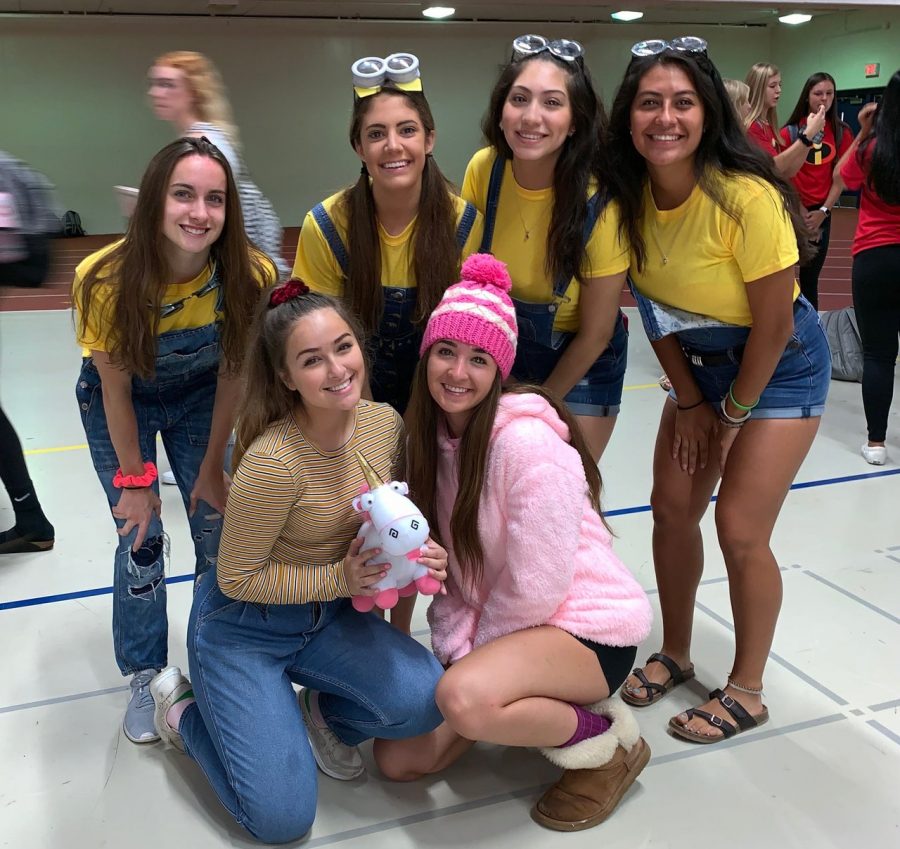 The third day of this year's spirit week was Cinema day. Students of all grade levels got involved whether it was dressing up as their favorite movie character or dancing in a skit. Counselor Heinz and Nurse Connolly, the judges that day, had many skits to judge on Wednesday morning. 
The senior class dominated the skits on Cinema Day, scoring 4 out of the 5 possible spots on the leaderboard. They claimed first, second, and fourth places. The first place skit was the Blues Brother's rendition, followed by the rendition of Annie, and the fourth place skit was the Brady Bunch. 
Senior Katelynne Rostis dressed up as a character from the movie 'Holes'. Her outfit consisted of an orange jumpsuit, a shovel, an empty water jug, and to top it off, brown paint to act as 'dirt' on her face.  Rostis said, "I think cinema day is fun because you can see the many creative things people come up with." 
The sophomore's rendition of the 'Ghostbusters' won third, keeping the seniors from sweeping the leaderboard on Cinema Day.
Student council sponsor, Mrs. Kupchek, went all out and dressed up as Cruella Deville from 101 Dalmatians. "That whole morning was performance after performance. It was a solid forty minutes," said Kupcheck, "Brady Bunch was definitely my favorite."  
You can see all of the best skits from cinema day and the rest of the week on Mrs. Kupchek's twitter, where she uploads videos of costumes and skits from spirit week. 
About the Contributors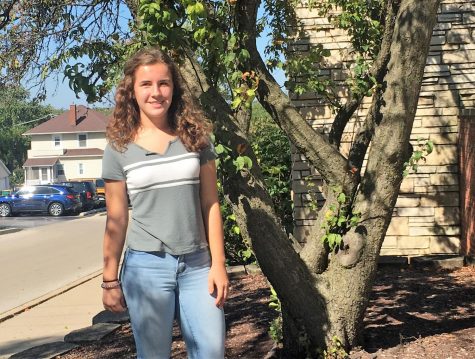 Isabella Perski, Staff Writer
Isabella Perski is currently a freshman and is starting her first year as a Tom-Tom staff member. She looks forward to learning how to properly write news...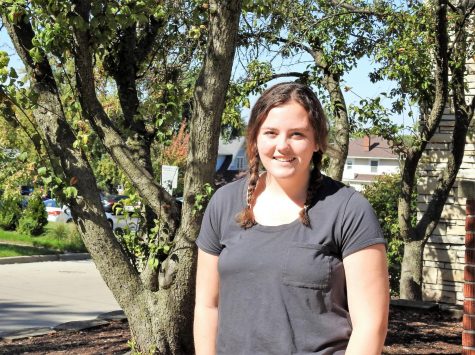 Julie Maduros, Staff Writer
Julie Maduros is a senior and first-year member of the Tom-Tom. Julie enjoys all things outside, whether it's hiking, camping, or taking her dog on a...