Gallery 306 showcases students art
Art Exhibit open during school play gives awards to talented artists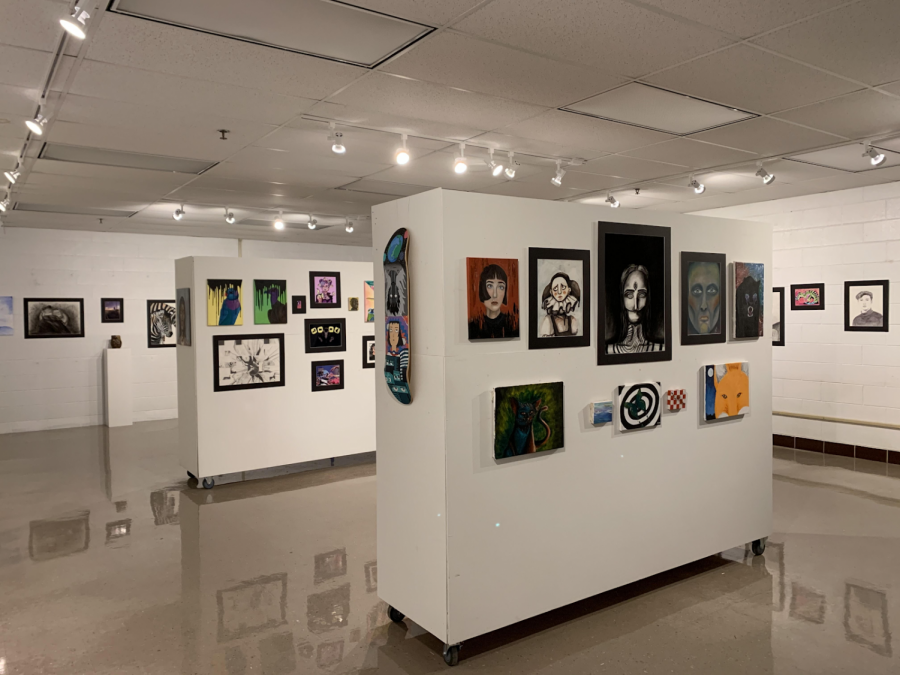 On Jan. 30, 31, and Feb. 1, the art exhibit ¨Gallery 306,¨ located in room S306, was open before the winter play for the public to view the many art pieces that students have created and submitted. The show was titled "Truth," where students, no matter if enrolled in art classes or not, had the chance to win awards for their work. 
Starting in the 2017-2018 school year, Gallery 306, "Allows non artists and community members to enjoy culture and creations that came from our minds & hearts. Another beneficial aspect is that exhibiting in the gallery is a great addition to add to a college resume, especially for students who choose to pursue a college art degree" said art teacher Mr. Hennebry. 
Former LHS art student Jaime Drez, who has a graphic design and marketing degree, came to judge the art show and claimed eleven artists as winners in specific categories.
 The categories included Best in Show, awarded to Hanna Dworkin, senior, for her piece "Eleanor Roosevelt", first place in Ceramics, awarded to Tess Kamradt, senior, for her piece "The North Side of the Trees", Digital, also awarded to Tess Kamradt for her piece "Jolyne", Drawing, awarded to Monika Vysniauakas, junior, for her piece "Colorblind", Painting, awarded to Chloe Kwasigroch, junior, for her piece "99.9", Photography, awarded to Abby Pacyga, junior, for her piece "Through the Looking Glass", Mixed Media and Printmaking, awarded to Chloe Kwasigroch for her piece "Dazed", three Honorable Mentions, awarded to Kailee Nunzio, senior, for her piece "Evelyn", Grace Rogers, sophomore, for "Reborn", and Van Gaetto, sophomore, for his piece "Hands", and People's Choice, awarded to senior Martyna Lukosiute.
Senior Hanna Dworkin plays a huge role in the development of the art department. Winning many awards for her art in the past, Dworkin manages to captivate the judge once more in order to win Best in Show for her piece "Eleanor Roosevelt" created by graphite on paper. Judge Drez noted the realism of her artwork, and how it appeared to look like an old photograph. 
Taking 15 hours to draw, Dworkin is very proud of her artwork. "I love captivating moments of history in my artwork, so the viewer can live vicariously through a different perspective or era. I chose Eleanor Roosevelt as a concentration because of her large impact on American history," said Dworkin. 
Dworkin, who was a sophomore when the Gallery first opened, notes how the importance of the Gallery has made an impact on all of the artists. "In the past, art was simply graded and sent home… now, it can be enjoyed by the community, which fulfills the whole premise of artistic expression." 
Dworkin also points out that the art department and the success of Gallery 306 would not be the same without the teachers.
 "Over the past 4 years, Mr. Hennebry and Mrs. Idell has been key to my artistic development. They offer constant support (and sometimes constructive criticism) whenever I, or any other student, need it. They're truly the best of the best," Dworkin said.
Junior Chloe Kwasigroch is another artist that contributes exceptional talent to the art department and the Gallery. Winning Best Painting for her piece "99.9" on the back of a skateboard and her piece "Dazed" for best in Mixed Media and Printmaking, Kwasigroch describes the inspiration behind both of her works. 
"The skateboard was made for my brother Teddy! "Mob Psycho 100", the tv show the skateboard is based on is important to both of us, and it was something that really brought us together. The female is supposed to represent me! That side of the board is colorful, representing how my main motivator is my creativity. The male character is supposed to represent my brother, being motivated by his emotions. The city on my side of the board is supposed to represent how I feel as though I am constantly being judged and watched by others, and how this makes me feel confined to Chicago … The Earth on my brother's side highlights what I admire about him, his ability to ignore others and be true to himself, allowing him to freely travel the world as he pleases. The print I made won the award best in mixed media. The meaning was up for interpretation! The judge said that the piece "reminds us that art is pretty to look at, but it also makes us feel emotions at our core" which I think is an awesome interpretation!" said Kwasigroch. 
Art teachers Idell and Hennebry encourage students to create art and to submit to the art show. "Taking a blank surface and putting down lines, marks, forms and making something come to life that was created by you as an individual is pretty remarkable. I think it's important to showcase and share our creations, ideas and our originality with our peers, our family, our community, and the world,"  said Hennebry. 
About the Contributors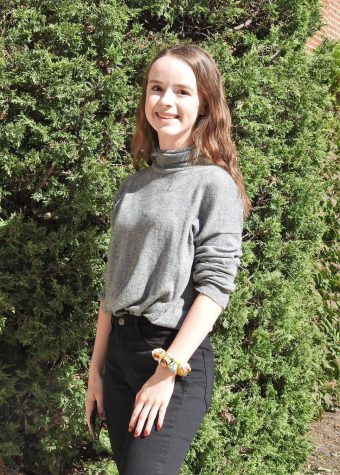 Madison Creamer, Lead Copy Editor
Madison Creamer is a senior and a second-year Tom-Tom staff member. When not diligently working on schoolwork, she attends Salt Creek Ballet 6 days a week....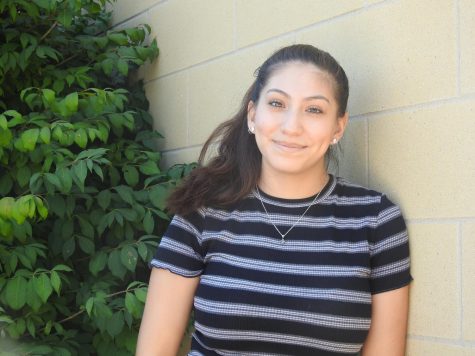 Gloria Vargas, Staff Writer
Gloria Vargas is currently a High-Honor Roll student in her junior year at Lemont High School. Around the halls, you'll often find her laughing uncontrollably...