Full season athlete deals with quarantine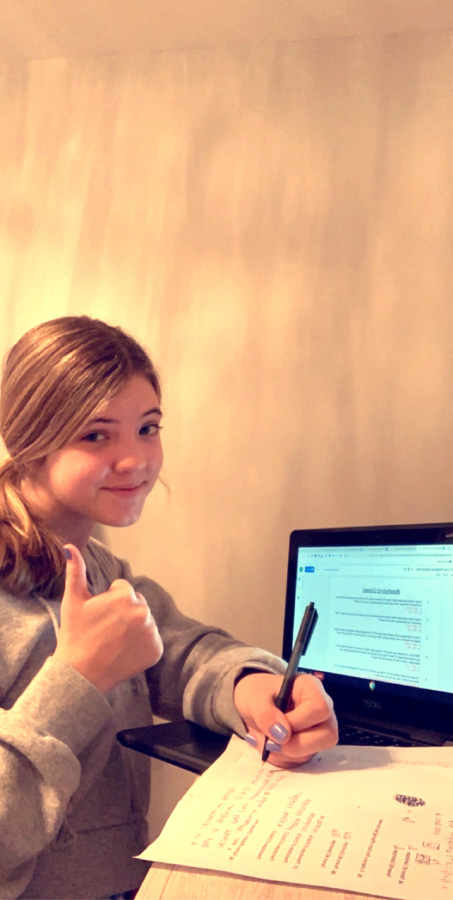 Since Governor of Illinois JB Pritzker's announcement of mandatory closing of schools and the beginning of e-learning on March 13, student-athletes and students are struggling to figure out what to do with themselves and how to fight the urge of leaving their home. Freshman and year-round volleyball player, Ella Devoy, shares her story on how she manages quarantine and e-learning. 
"Staying at home is hard, but I manage to still keep safe while playing volleyball with my brother and going on runs every day," said Devoy. 
Especially being an athlete, staying home has been difficult for Ella with not being able to be active on her volleyball team and doing things she loves and is passionate about. Although she cannot express her true passion during this time, she still finds ways to pass the time with her other hobbies and obsessions. "I have been baking a lot of cookies and watching a lot of Netflix," said Devoy. 
E-learning was a very unexpected plan and has been something that teachers and students had to adapt to very quickly. 
Devoy player said, "Honestly, E-learning has been easier than our regular school work but I procrastinate so it is difficult to get everything done at a decent time." This type of learning may be simpler and easier for Devoy and maybe other students as well but at least teachers are prepared and know what to expect if it is necessary to use for the future. 
This worldwide pandemic has affected the economy and leaves many people with fears of catching the dangerous virus, but Ella Devoy has a deeper fear of this outbreak: her mom. "I am not scared for myself but I am most scared for my mom," Devoy says, "She has to work at the hospital and will be around people with the coronavirus." 
Learning without a teacher and not being as active as desired puts Ella and most teenagers in a tough situation but one of her biggest challenges is social distancing. "My volleyball season was also canceled but what I do not enjoy the most is not being able to see my friends," said Devoy.
Although staying active, staying safe, e-learning, and even social distancing has been rough on Ella and many other people, she still finds ways to have fun and enjoy life no matter the curveballs life throws at her. 
Ella Devoy says, "I have been washing my hands a lot and keeping a distance from others when I make trips to the store and I hope others continue to do the same so that we all can make it out alive."
About the Writer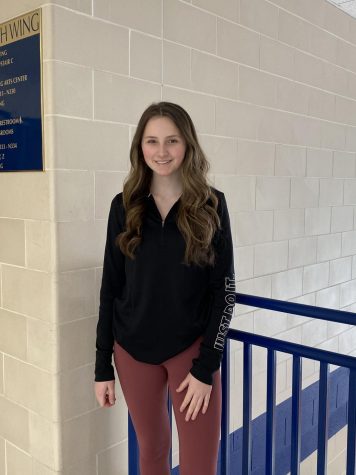 Olivia Antolak, Staff writer
Olivia Antolak is a freshman and a first-year member writing for the Tom-Tom Newspaper. She has a passion for art, music, and writing and she usually spends...