What music got LHS students through the year?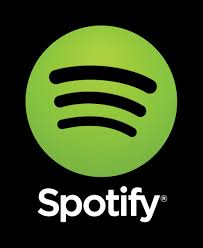 One of the most exciting parts of the end of each year is finding out what kind of music you listened to throughout the year. With this year being so eventful, millions of people have turned to music for a nice escape. So, what did LHS students listen to this year? 
Harry Styles, Frank Ocean, and Taylor Swift were popular this year! About 17% of students had  Harry Styles, Frank Ocean, or Taylor Swift as their top artist of 2020. Additionally, 6% of students had Harry Styles' Fine Line as their top album, 4% of students had a Taylor Swift album as their top album, and 3% of students found Blonde by Frank Ocean to be their top album of the year.
Students were also jamming out to Kpop this year! Kpop artists such as BTS, Loona, and Twice made up 8% of students top artists of 2020. [12:00] by Loona was the most popular Kpop album among LHS students!
People practiced their rapping skills by listening to Lil Peep, Kid Cudi, Logic, Juice Wrld, NF, J. Cole, Kayne West, and Eminem. 14% of people had a rapper as their top artist and listened to multiple different rap albums. For example, Legends Never Die by Juice Wrld and Come Over When You're Sober by Lil Peep. 
Female artists such as Melanie Martinez, Ariana Grande, Doja Cat, Lorde, Clairo, and Lana Del Ray made several students' top artists of 2020. Albums such as Hot Pink by Doja Cat, sweetener by Ariana Grande, and K-12 by Melanie Martinez debuted as some students' top albums! 
Some students threw it back to the past with artists such as The Cure, Tears for Fears, Nirvana, and Billy Joel making an appearance as top artist for several students. Students also showed their love for showtunes by listening to Lin-Manuel Miranda, The Hamilton Soundtrack, and Heathers: The Musical as well! 
While this year was a tough one- music has proved to be a great escape for students! Please continue to support the artists that have gotten you through quarantine and strive to provide for their fans despite these difficult times! Keep on listening!