A guide to AP Computer Science Principles
Is AP Computer Science Principles right for you?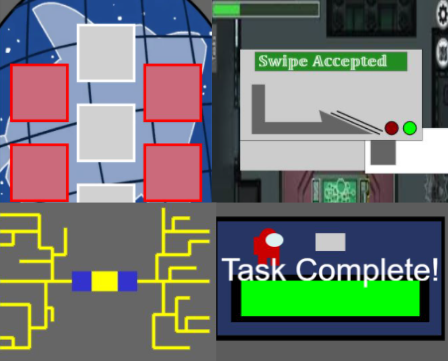 As freshmen through juniors choose classes for the 2021-2022 school year, we would like to recommend AP Computer Science Principles- a perfect introduction to coding for those who would like to also challenge themselves. 
AP Computer Science Principles is a new class offered at Lemont High School that was approved last year for students to take. The class itself is also fairly new to the College Board, as it was launched in 2016 and dubbed the largest course launch in AP Program history. AP    Computer Science Principles was also a large success at Lemont High School, with 31 students ranging from sophomores to seniors signed up for its kickoff year. 
The AP Test consists of two parts: a multiple choice test worth 70% of the final grade, and an AP Performance Task worth 30% of the final grade. The AP Performance Tasks asks students to code a fully-functioning program of a topic of their choice, along with a written reflection, which allows students to have complete creative control over their program and highlights how anyone can relate computer science to their interests! 
This course is often confused with AP Computer Science A, another course offered by the College Board, but there is a notable difference. Although they compliment each other, AP Computer Science Principles is more broad and focuses on the main ideas of computing, including ways to tackle programs and algorithms. AP Computer Science A focuses on a specific programming language called Java as students create and test code. Students can sign up for AP Computer Science A for the 2021-2022 school year. 
AP Computer Science Principles is taught by Hani Al-shafei, also a new teacher. The College Board gives teachers the choice of the programming language that they teach students. Al-shafei chose JavaScript to teach in his class. Bella Nisperos, a junior taking AP Computer Science Principles, thinks that JavaScript was the perfect choice because JavaScript is also what was taught in another class that Lemont offers: Introduction to Computer Science. 
Bella has taken a fair amount of coding classes at Lemont High School– Web Design I and II and Intro Computer Science– as well as outside coding classes. Bella was really excited to take this class because Lemont (finally) offered a computer science class that goes beyond an introduction class, and offers AP credit. This class exceeded Bella's expectations. Although Bella had already learned JavaScript, Mr. Al-shafei always pushed her to go a step further, and she said that she learned so much more than she thought she would- and the class has only finished its first semester. 
Bella's favorite project was the "Among Us Task" project, where students had to experiment with graphics and code to stimulate a task of their choice from the popular video game Among Us. She loved how she was able to relate what she was coding with examples in her personal life, which gives her hope that she can code a video game in the future! 
Megan Sawatzky, another junior currently enrolled in the class also thoroughly enjoys the course, and strongly recommends checking it out. Like Bella, Megan has taken coding classes in the past, such as Web Design I and Intro to Computer Science at Lemont, and some outside of school. She really enjoys that the class offers both an introduction to code, for new learners and review for those with experience, but also gives challenges to those with coding history.
Megan is also excited that the course offers AP credit, and looks forward to the AP Create task coming up this spring, as it is a prime opportunity to apply everything she's learned from all the coding classes. 
Mr. Al-shafei, the AP Computer Science Principles teacher, agrees that this class isn't as scary as it sounds, and encourages those who are interested to give it a try. "You don't have to come from a technical background, you don't need to have taken high level math classes, and other programming classes" Al-shafei said. "This is an intro course, and it's a really easy way to see if you're interested in programming as a whole."
Even if you take the course and discover that coding may not be your thing, a benefit of taking AP Computer Science Principles is that you do more than code programs. "We cover a lot of topics, so it's not just programming," Al-shafei said. "Especially second semester, we are going to talk about data, the internet, the ethical concerns of the art of computing, so it's a really well rounded course to see if you're interested in computer science." 
During Computer Science Education Week, students did research on activists around the United States and how they used Computer Science to fight for change. They researched topics such as racial inequality, the digital divide, and education. 
The class is also fairly easy to take in an online setting, if the 2021-2022 school year ends up online. Even if it doesn't, students use a versatile program called CodeHS, which allows students to create code and see it run. "The best thing about this class, I think, is how interactive CodeHS is, which is a completely online course," Al-shafei said. "This is one of those classes that transitions pretty easily to be remote because a lot of the stuff we do online though CodeHS."CodeHS is also used for Introduction to Programming and Web Design. 
If you are interested in dipping your toes in the fastest growing field on the market, or if you are looking for a fun but challenging class, we would recommend AP Computer Science Principles. Whether you want to learn how to code games or create an algorithm for your math class, AP Computer Science Principles enables students the creative freedoms to learn a skill that's important for all occupations today.  To put it simply, "I would say that coding is for anyone, and everyone," Al-shafei said.