Testing milk's favorite cookie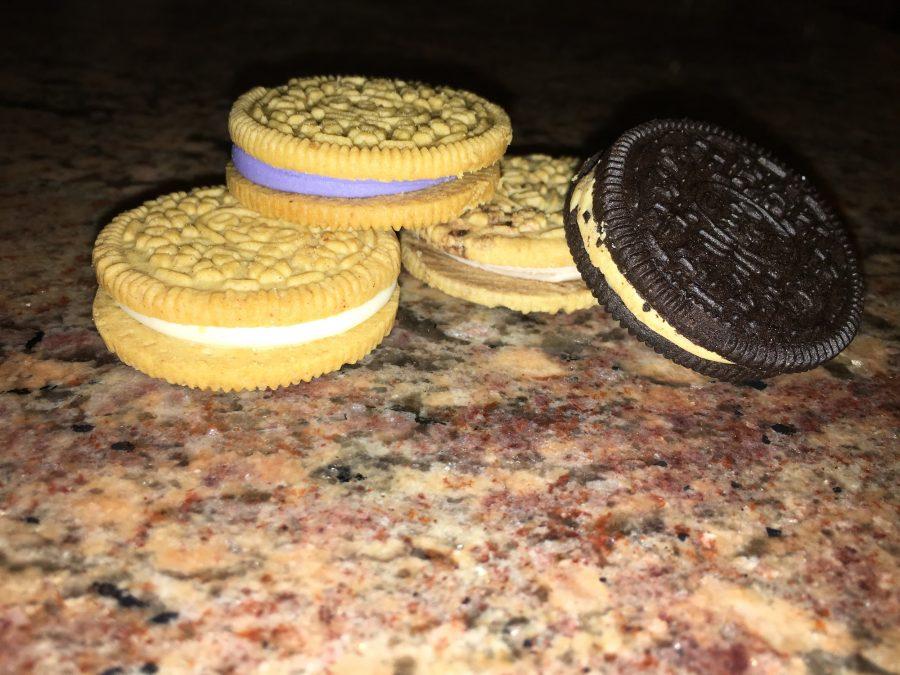 Milk's favorite cookie tested
By Edyta Mikos
It's the start of fall and new, limited edition flavors of Oreos are lining the shelves of every store. Curious as to what each new flavor tasted like, I bought a bunch of Oreos that contained the "Limited Edition" sign.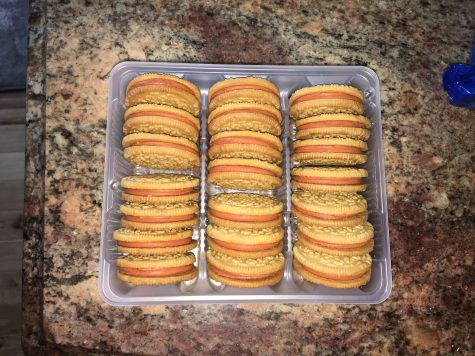 The first flavor I tried was the pumpkin flavored Oreo. It looked exactly like the regular golden Oreos except that the cream was orange and the smell was definitely different. This Oreo tasted sweeter than the original cream, but it didn't taste anything similar to a pumpkin. 
The next Oreo flavor I tried was the smores flavor which was visibly different from the pumpkin one. The cookie was graham cracker flavored and had spots of chocolate. The cream was the original cream mixed with chocolate cream. Even though it was supposedly two different flavors, the white and chocolate parts tasted the same.
The next sampled cookies were the peanut butter Oreos; their taste was a pleasant surprise. It is a popular 'Oreo-hack' that if you open a regular Oreo and add a little peanut butter, it tastes amazing. When I tried the peanut butter Oreos, it tasted exactly like the regular Oreos with peanut butter added.
The next flavor I tried was with my brother, Sebastian Mikos, which was the Cinnamon Bun flavor. At first, I didn't tell him what flavor it was. He said, "It tastes good.. like [a] snickerdoodle."
The next flavor tasted was cookie dough. The appearance of the cookie looked exactly like a chocolate chip cookie and the cream looked like cookie dough.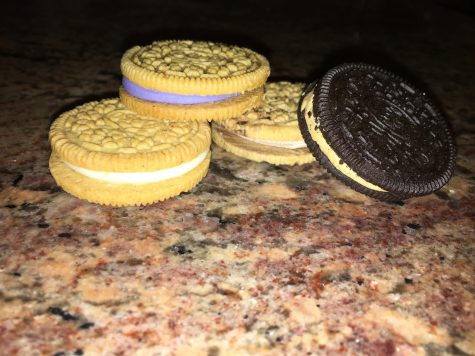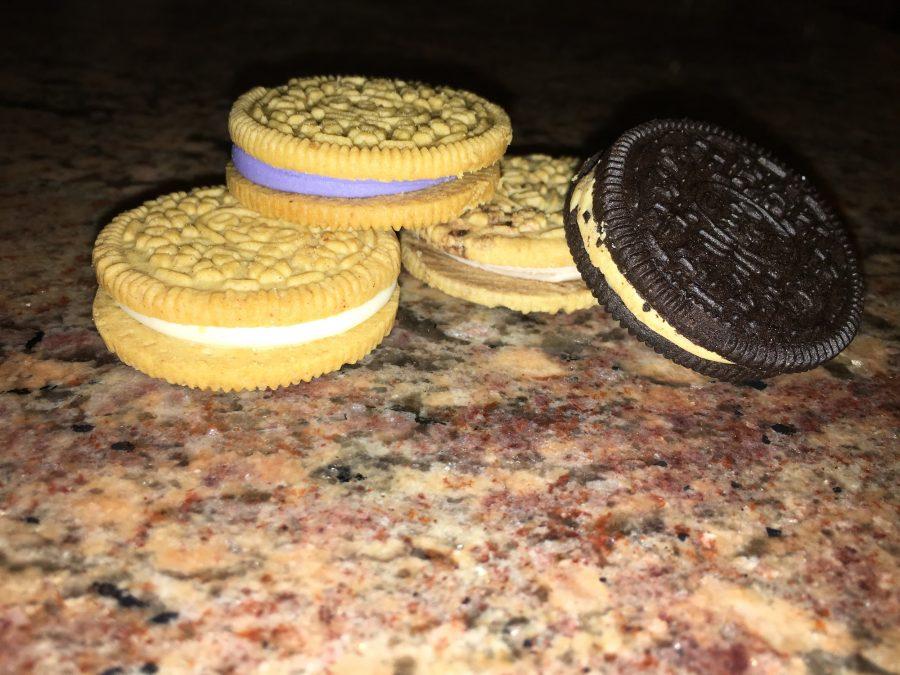 The Blueberry Pie Oreo was very interesting to taste. The cream was a lavender color, which tasted exactly like sweet blueberries with a strong blueberry smell.  When I asked Sebastian to try it, he backed away from the challenge right when he smelled it. "I hate blueberries, I'm not even going to try it," he said. Eating the Oreo, I imagined myself eating a blueberry pie. The cookie wasn't too sweet; it had the right mixture of sugar and blueberries to taste like a pie.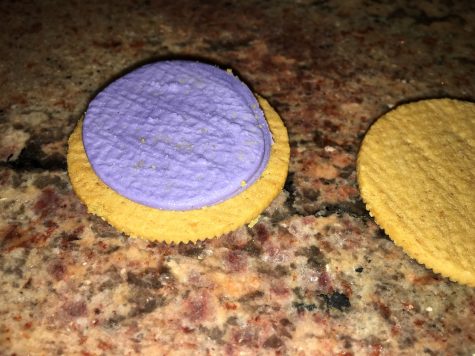 Out of all the Oreos, the best to worst were:
Cinnamon Bun

Cookie Dough

Peanut Butter

S'mores

Blueberry Pie

Pumpkin Spice
The next time you are at the store, be sure to try a new flavor instead of buying the original ones. Are you up for the challenge?
About the Writer
Edyta Mikos, Staff Writer
Edyta Mikos is currently a junior at Lemont High School. She enjoys going on random adventures with her best friends, going into the city, and having a...