Tasting Chicago's best eats
The following are a few of my favorite Chicago restaurants in the city. I have included a variety of different restaurants hopefully to appeal to a mix of people's tastes. There are also photos and prices included for the main dishes mentioned in the article. Lastly, all these opinions are my own; hopefully, you enjoy the same things as I do and give these places a try.
The Butcher & the Burger: If you're looking for a burger joint, then this is the place for you! The Butcher and the Burger offers a variety of different "build your own" burgers. The picture below is a customized burger topped with cheddar cheese, sauteed mushrooms and onions, lettuce, tomato, and mayo. These grass-fed burgers are filled with juicy, flavorsome ingredients that will keep your tongue satisfied. The Butcher and the Burger even offers a vegan burger, ensuring that everyone's burger needs are met. Price: $9.50 + additional add-ons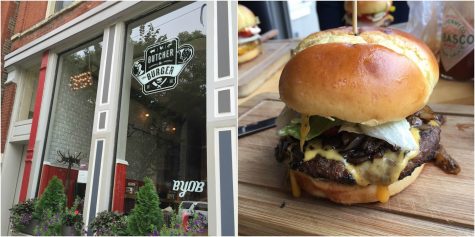 La Bomba: This restaurant features authentic Puerto Rican food in the Chicago neighborhood of Logan Square. The most popular dish served there is actually a Chicago Puerto Rican favorite, the Jibarito. The Jibarito ($9.50) is a Puerto Rican sandwich that uses fried plantains as bread to contain the contents, which include marinated steak, cheddar cheese, lettuce, tomato, mayo, and garlic. This sandwich holds some of the most flavorful mouthwatering tastes. Personally, my favorite dish is the Jibarito with Puerto Rican rice. Other delightful dishes I would recommend are tostones (1.50) with garlic, relleno de papa (1.25) (stuffed potato), and pastelito de carne (meat empanada).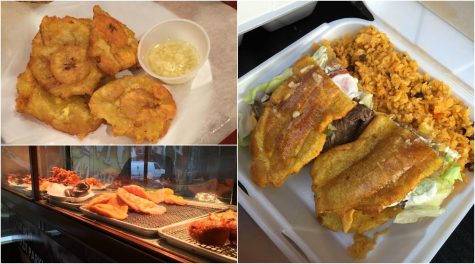 Glazed and Infused: This scrumptious breakfast place is perfect to go to when you're craving a sweet donut. Chicago is a busy city and people are always on the go. A perfect combo for the grab-and-go  kind of morning is a donut and coffee. The red velvet donuts ($3.00) are the most popular glazed treat sold, topped with cream cheese frosting and red velvet crumbs. This round, yummy donut will taste like a piece of  heaven in your mouth.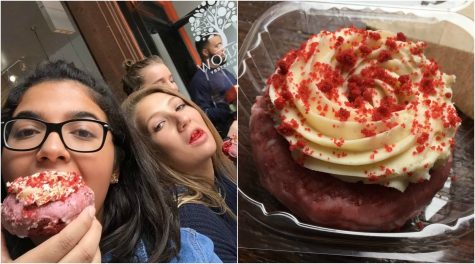 Noodles in the Pot: This bonafide Thai restaurant located in Lincoln Park is home to some of the most savory pad thai ($10.50), which is a traditional stir-fry Thai dish consisting of noodles in soy sauce, vegetables, and typically the choice of one protein. The shrimp pad thai here was by far one of the best meals I have ever eaten. Also, I recommend the baby egg rolls ($5.50) and crab rangoon bites ($5.50) that are shareable and easy to eat. The experience here was unforgettable with friends.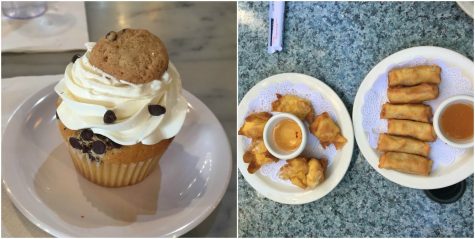 Molly's Cupcakes: For those who are cupcake lovers, this is definitely the place for you. Molly's Cupcakes ($3.75) offers a variety of unique cupcake flavors. The "Cookie Monster," as pictured, is my favorite cupcake. This cupcake consists of white cake batter mixed with chocolate chips, homemade vanilla frosting, and – the best part- cookie dough in the middle as a filling that will leave you wanting more. This place poses as a cute hangout spot in the city, lets you interact with others, and offers a variety of games to play. A fun bonus: there are barside suspended swinging chairs.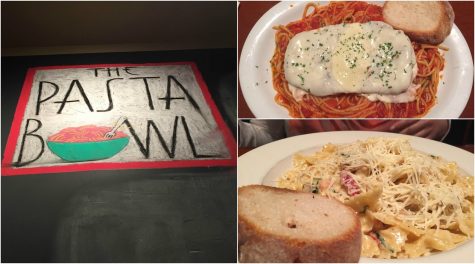 The Pasta Bowl: This Lincoln Park restaurant is a favorite to many of the locals. The Pasta Bowl offers an edgy and distinct cuisine of Italian pasta. The flares of all kinds of pasta are special and the location itself  offers a comfortable venue to all. The chicken parmesan is definitely a meal that makes me want to go back for more. This dish consists of breaded chicken that is pan-fried to perfection and topped with melted parmesan accompanied by a light garlic spread over the top.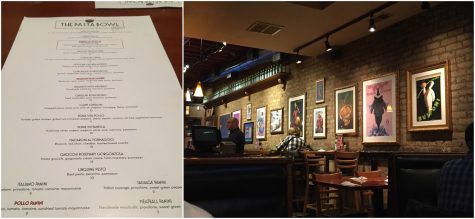 (All photos were taken by Ariana Franco.)
About the Contributor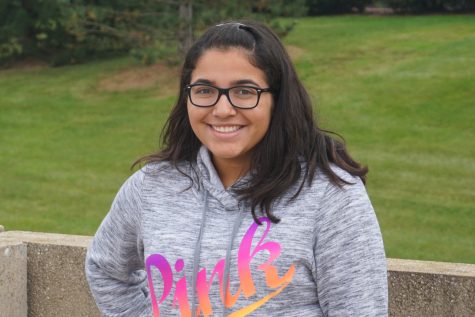 Ariana Franco, Staff Writer
Ariana Franco is a spontaneous free spirit and lover of hot wings. Yes, hot wings. She is a junior who is obsessed with Chicago and One Tree Hill. When...