New courses offered next school year
Hang on for a minute...we're trying to find some more stories you might like.
Soon after winter break ends, students (excluding seniors) will once again have to choose the classes that they wish to take in their next year at LHS.
Thankfully, some new classes are being added to the curriculum. Among those classes are American Sign Language, a class that will now fulfill one out of two years of a required language or art. In addition, Ceramics II will be available for students to take once they have completed Ceramics I.   
And for next year's seniors, College Writing will now be offered as an alternative to English IV.  This class is aimed towards the college-bound students who wish to get a head start on their post-secondary education or those who just wish to improve their writing skills.
Modern Math is a new dual credit class with Joliet Junior College, also aimed toward students who plan to go to college. Modern Math will not cover calculus, unlike Common Core Math.
Denise Dalton, Lemont's Student Services Chair, said, "Kids need to remember to balance their classes… colleges don't expect juniors and seniors to take six AP classes."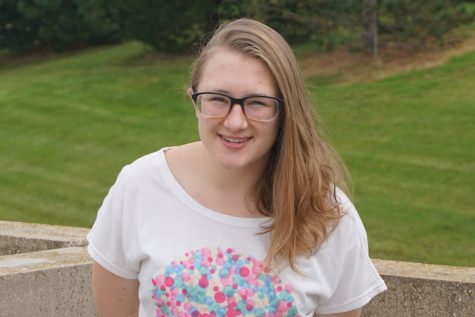 Morgan Page, Co-Editor
Co-editor Morgan Page is a senior who absolutely loves watching cult films and sketching. She is also involved in Interact and World Language Club. Morgan...