Team dances way to the top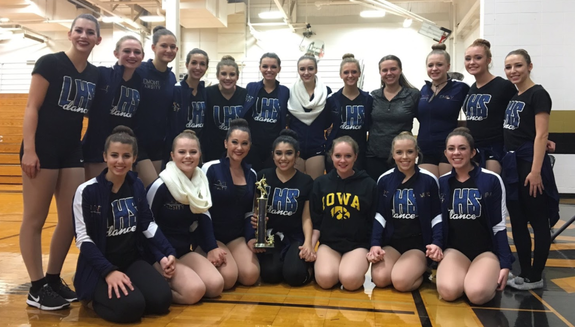 Hang on for a minute...we're trying to find some more stories you might like.
The LHS dance team took fifth place at their second competition of the season on Dec. 3 at Eisenhower.
The judges score each dance by technique, execution, and creativity. The judges' scores are then combined and based off of a total score, 100, to determine the placement of each team.  
Lemont received a total of 83.6 points, with technique gaining the fewest amount of points, giving them the respectable slot of fifth place out of 20 teams.
Varsity dancer Melissa Morvek commented on how she feels about the theme of this year's competition and said, "I really like the theme we're doing this year. It's super fun and allows us to be creative and the costumes we have to wear are really cute, which is a plus."
As for the music choice, Coach Jordan Fandrey chose "Over the Love" by Florence and the Machine. The song paired great with the lyrical dance performed by the team and it also seemed to be a hit with the girls.
Dancer Megan Dzimira said, "I really like the song; it starts out slow, but by the end, it really builds up to leave a lasting impression which makes us memorable."
Dancer and senior Brooke Bulanda said, "I really love our dance this year. It incorporates a lot of what we have done in previous years but also has a more lyrical flow to it."
Senior Melissa Morvek said, "I do like our competition routine, but I like performing the more upbeat dances that we do during halftime more than this lyrical number."  
Previously, the ladies took the first place spot at Oak Forest's competition on Nov. 20.
The teams also competed at Waubonsie Valley High School in Aurora on Dec. 10 and Stevenson High School on Dec. 11.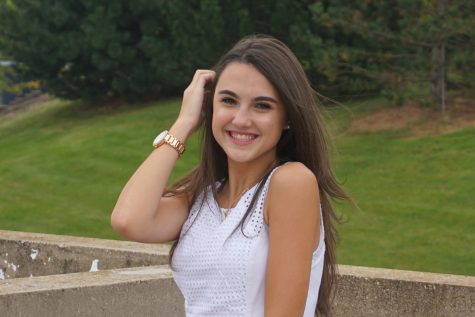 Diana Dzielski, Design Team
She's beauty and she's grace; she's Miss United States. Actually, she's just Diana: a senior with a superb talent for finding the world's best french...