"New Girl" becoming old news?
Will it be renewed for another season? **Spoilers ahead**
Hang on for a minute...we're trying to find some more stories you might like.
Since 2011, "New Girl" has been a popular, quirky comedy on Fox's Television network. Starring Zooey Deschanel and Jake Johnson as two of the main characters, this show has created a huge fan base with millions of viewers each Tuesday night at 7 p.m. However, viewership has steadily decreased since the first season's debut six years ago. In fact, this past season's premier had about one-fifth the views as the pilot did. But, just because dedicated viewership has decreased, does that mean that the quality has decreased as well?
Yes and no.
In some ways, the show is doing fantastic things, bringing in culturally relevant things like this year's election and acceptance of characters' sexualities. But, it also made Jess (Deschanel) a much weaker character, hiding her behind the classic big glasses and bangs. This character, in particular, has undergone a complete change from the first season. Back then, she was portrayed as a strong, go-getter who is now much weaker, running away from her feelings rather than confronting them. Jess has become progressively more annoying throughout the seasons, which is absolutely heartbreaking because she was, at first, one of the most lovable characters. Season six's finale left her at a good finishing spot, leaving viewers to believe that this finale could have been written to be for either the end of the season or the end of the series.
While Jess's character has degraded, several other characters have changed, but for the better. An example of this is Winston Schmitt (Max Greenfield), as his first name has recently been revealed, who has now become very lovable, in stark contrast to his season-one-player-self. The storyline with his wife CeCe (Hannah Simone) has brought undeniable joy to fans and is also wrapped up perfectly. With a baby on the way, this would be a solid way for their story to end: with implications that another story will be happening off screen.
The same goes for Winston Bishop (Lamorne Morris) and his fiancee Aly (Nasim Pedrad) whose storyline has happily progressed to a prospective marriage.
And then, there's Nick Miller. Nick Miller, Nick Miller, he's the illest of the ill, and by far, the best character on the show. His storyline has, thankfully, concluded well because, after six seasons of conflicted feelings, he and Jess are finally (drumroll, please) together. The finale ended with them kissing in an elevator to Lorde's "Green Light," and then the credits rolled.
And yet, Fox Network still hasn't said 'yay' or 'nay' to another season. As an avid watcher of this show since day 1, I do think that it is time to pull the plug. Every single plot line has been wrapped up perfectly – almost too perfectly – which has raised my suspicions as to whether or not it will be picked up for Season 7. However, while there will be mourning, this television death is one that I can live with.
Even with going back and rewatching the first few episodes of Seasons 1 and 2, it is obvious that the quality has decreased. While still entertaining, the show has lost its quirky one-liners from all of the characters, making them now seem more normal than they actually are. The entire appeal of the show was to watch these four (sometimes five), weird roommates make it through unlikely events. But now, they all seem average with average human problems, and, frankly, it got old. Fast.
I'm not completely dissing the show; this happens sometimes. A big thanks is due to all of the writers and producers of the show for making it such an entertaining experience. But, alas, it is time to tuck in "New Girl" for a relaxing retirement – meant for rewatching only – and let the characters be happy where they currently are. Although it would be a painful goodbye, it is a necessary one.
Fox, it's all up to you now.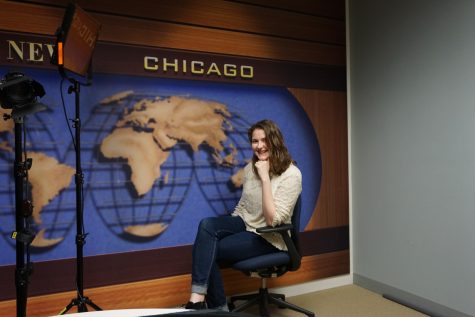 Heather Miller, Editor-in-Chief
Heather Miller is a writing enthusiast with an ear for puns and music. Along with being the Editor in Chief  for the lovely Tom-Tom, Heather is also...