Leaving LHS: A day in the life of an average senior girl
Hang on for a minute...we're trying to find some more stories you might like.
The first day of senior year came so quick. When people say high school flies, they weren't lying. Getting dressed for the big day, I thought about who would be in my classes and if I would like my teachers. The first day back, you see everyone you really didn't miss over the summer and pass them in the hall. But, there is a part of you that knows that you're probably never going to see these people ever again after 10 months.
Going from class to class, you start to talk to new kids you've really never seen or talked to before and you develop that "friendship" or "bond."
Then, you get to the point of deciding the rest of your life. Your peers know exactly where they're going to school and what they want to study for four or more years. Immediately, there is the anxious thought: 'you're behind.' You haven't really thought about what you want to do for the next 50 years of your life. Your parents want you to really focus on where you want to go and what you want to do. But, little do they know, you're just trying to figure out what you want to have for dinner that night.
Days go on and all you can think about is graduating, meeting new friends and COLLEGE, COLLEGE, COLLEGE.
Pretty soon, it's your last final and you're sitting in class writing about your four years at the best high school you could have possibly gone to.
Live, Love, LHS.

About the Writer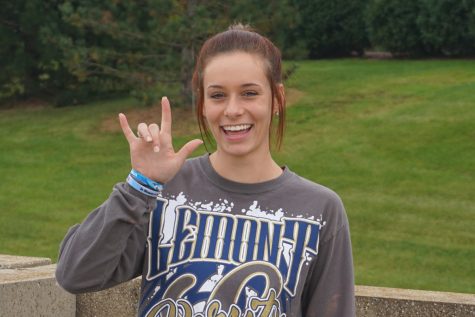 Morgan Pukula, Staff Writer
Morgan has lived in Lemont for 17 years now and feels that nothing extraordinary has happened in her life yet. However, she does love hanging out with...