Lemont dominates at playoffs
Hang on for a minute...we're trying to find some more stories you might like.
On a chilly Friday night of October 27, students and families gathered at Lemont High School to watch the Varsity Football team play in their first round of the playoff games. Lemont dominated Woodstock North with a 50-0 score shutdown.
In the first half of the game, Lemont picked up all of Woodstock North's fumbles during North's first offensive chances. Cade Campos, Gabriel Berta and James Tauer used the fumbles to their advantages, creating plays off the opponent's mistakes.
A few of the key players scoring touchdowns for Lemont were, running back Anthony Martin and quarterback Marcus Mathias who each ran the ball and scored touchdowns, putting Lemont in the lead with a 17-0 score.
The Indians were on fire moving into the second half when they used their first three possessions to score touchdowns. Lemont bumped the score up to 43-0 with 2 minutes left in the game when three of their players, Austin Nagel, Matt Slee, and Brian Collins, scored the touchdowns.
With little time left in the game, the coaches decided to play some of the sophomore football players to give them a chance to compete in their very first playoff game. The sophomores worked hard to complete plays with the encouragement of their coaches and teammates.
Scoring one last touchdown before the game came to a finish, Lemont lead themselves to a victory against Woodstock North with a score of 50-0. A jaw dropping outcome that made every fan of Lemont cheering for the victory of the Lemont players.
As the team cheered and hugged one another on the field, they knew this was only the beginning of their journey to the top.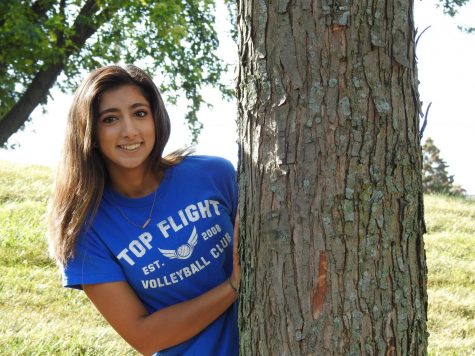 Avika Pal, Staff Writer
Avika Pal is a 17-year-old amazing senior at Lemont High School. She is a student currently on the verge of graduating in the class of 2018. Avika has...