Christmas at the Promenade!
Hang on for a minute...we're trying to find some more stories you might like.
On Saturday, November 11th, there was a Festival of Lights gathering at the heart of Bolingbrook at their local mall, The Promenade. It features a variety of well-known stores such as Macy's, Pandora, H&M, Bed Bath and Body, Hollister, Coach, and Foot Locker.
Thousands of holiday lovers went out of their way to drive with kids, grandkids, and relatives, to meet up around the center of the mall to witness the huge Christmas tree, over 30 ft tall, wrapped with beautiful lights and a bright, shining star to top it.
Prior to the lighting, there was various shows for the entertainment of those attending. Christmas carols had everyone tuned it. Wonderful Christmas music could be heard from the speakers. Best of all, the stores were having major discounts meaning that the rush for, "first come, first serve" definitely took it's toll.
Starting around 6:30 p.m, the countdown had begun…and in the blink of an eye, the tree had lit up with vibrant colors which included flashing lights, some lights made up shapes such as stars and snowflakes, and finally, the lights had coordinated with the music playing which created a "beat" for the tree.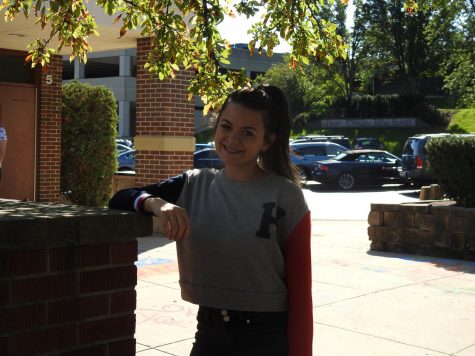 Katelyn Krakar, Staff Writer
Katelyn is a senior at Lemont High School, and she's actively working as a manager at McDonald's. You'll find her always listening to music, or being...