Backstage pass into Model UN
Hang on for a minute...we're trying to find some more stories you might like.
Model United Nations is a club run in high schools nationwide for students interested in politics. Allowing their members to participate in conferences and run their own committees, the club gives these outstanding students an experience like never before.
At Lemont High School, Model UN directors Dan Priestley and Justin Wielder have a wide range of student participation. Taking part in four main conferences a year, Lemont Model UN gives their members plenty of opportunities to put themselves out there and get hands on experience with other students from around the world.
At the meeting Thursday, November 9, all members of the club came together to discuss their next move at the upcoming two conferences. Being the two biggest conferences they take part in, Wielder and Priestly want to make sure their students understand everything they have to do before the big days arrive.
"Okay everyone, make sure you get all the information you need about your positions and committees. Your position papers will be due in the next two weeks and must be turned in on the conference website," Wielder said during the meeting.
Describing how the beginning phases of the conference will work, Priestly emphasized how the students' position papers will help them a lot through the conference allowing them to have all the information they need about their country. It is important for them to have these papers done. Based on the committee each student is in, they will either write just a white postion paper or both a black and a white position paper.
"Based on the committee each of you are in, you are either writing one or two position papers. A white position paper is general information about your country along with your proposal to the world. But for those of you who are writing a black paper it is like a secret. In this paper you will still have general information but also secret details about plans your country has that no one else knows," Priestly said to the students.
Although it may seem like a lot of work to put into a club, it all pays off in the end with the great experiences and opportunities gained. Model UN has been a club at Lemont for almost a decade now and will continue to thrive for its future members.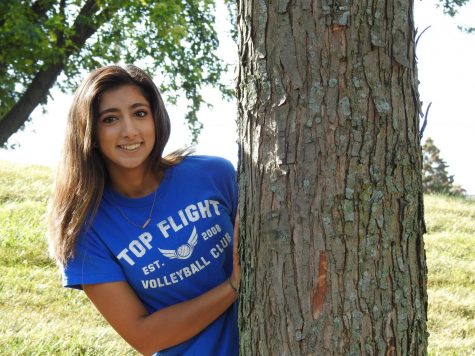 Avika Pal, Staff Writer
Avika Pal is a 17-year-old amazing senior at Lemont High School. She is a student currently on the verge of graduating in the class of 2018. Avika has...