Four regrets, four cherished memories about high school
High school is full of the good, the bad and the ugly. Thankfully, if you have a strong support system, the four years can pass by in what feels like just a few minutes.
Regrets:
Not sleeping in during one of the PLC days

Because I was both a bus rider and did not have a car/parking pass, I was not able to sleep in during any PLC day. Soon, I'll be able to sleep in again, but I will always wonder how nice it would have felt to come into school full of energy.

Not joining a club or sport and sticking with it.

Throughout high school, I have joined and dropped several activities. My freshman year, I was prepared to join the school's softball team before realizing that the time commitment would fit into my schedule. I joined drama and occasionally helped out when needed, but I was never a true part of the cast. I was about to take theater tech before dropping 10 minutes before the class was scheduled to start. I look at my friends and when I see what other connections they have made in their activities, I feel like I missed out on the biggest part of high school.

Not taking a cooking class

Every one of my friends has taken at least one cooking class, sharing delicious creations with my hungry self. Meanwhile, I can't even make a hard boiled egg.

Not checking out more books from the LRC

This regret is completely on me. I checked out at least a book a month during my freshman year, but during my sophomore and junior years, I can count on one hand how many books I read for pleasure. While part of this was because my schedule got busier, I could have worked harder to find free time.
Memories:
Taking Modern Math and science electives

Most colleges require high school graduates to have at least three years of math, with a strong recommendation of taking four. While LHS requires students to take at least years of math to graduate, it pushes students to take the extra one. I was lucky enough to be in the first class that Modern Math was offered to. It allowed me the opportunity to earn college credit with JJC and provided an alternative to the traditional math courses. The same idea applies to the science courses offered. Though LHS only requires biology and physics for graduation, many colleges prefer if incoming students have the three basic sciences, which includes chemistry.

Taking at least one AP class

While AP classes are of the bane of students' existence, they do help students experience and prepare for what the college workload will be like. I took AP U.S.  History, AP Government and AP Macroeconomics. While these classes required several hours of studying a day, it allowed me to better plan out what I courses I wanted to take in college. I've actually considered minoring in something history related because APUSH. As a bonus, it also looks really good on transcripts.

Joining Link Crew, Foreign Language Club, and Interact

Though I only did each of these clubs for one year, they are clubs that I wish that I would have known about earlier. All three introduced me to the wider student population and got me involved in the Lemont community.

Having an Internship

Internships are great for a variety of reasons, such as providing experiences in that particular field and learning in a non-traditional classroom environment. Since my internships were 4 during my senior year, I was able to have a way to take a break from the harsher classes and focus on helping others with their schoolwork. Much like AP classes, internships look great on transcripts.

Taking Human Right and World Affairs

One of my favorite classes of high school is easily Human Rights and World Affairs. This class taught about important topics like the universal declaration of human rights, genocides, and the fight against censorship. For any person who attending a university or college, this class is a helpful tool to begin the entrance into the wider world.
About the Writer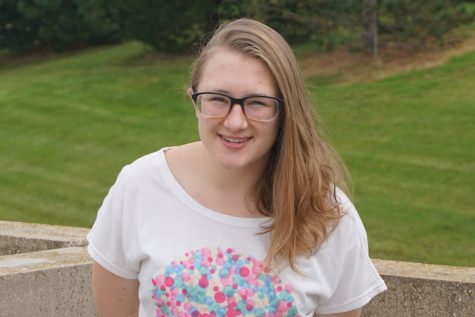 Morgan Page, Co-Editor
Co-editor Morgan Page is a senior who absolutely loves watching cult films and sketching. She is also involved in Interact and World Language Club. Morgan...