Mindfulness Matters: An outlook on test anxiety
Hang on for a minute...we're trying to find some more stories you might like.
Many students over recent years experience stress due to tests. This is not uncommon, in fact, according to an article by Valerie Strauss in the "The Washington Post", ATAA (American Test Anxiety Association) explains this issue. She says that, "It's not clear exactly how many students have it but severe test anxiety could afflict as much as 20 percent of the school-going population, and another 18 percent may have a moderate form of the condition." As a result, this causes changes in academic performance within the school. Stephanie Bushnell, a guidance counselor, gives insight on the behavior she has seen within students experiencing this specific type of anxiety.  
"There's so much pressure to do well on it. The pressure comes from the kid and the
family. They want to make their family proud. There's also pressure in getting into a good college, this makes students want to do good on tests," she says.
With the rising popularity of technology, students have a wider opportunity towards note-taking, essays, and drop-boxes. Along with this, being organized is one of the easiest ways to help overcome the prep-time needed for a test.  Keeping your papers online in the right folder limits the hassle towards students having to scavenge through their whole drive to find certain assignments.
Having faith in yourself is one of the fastest ways to overcome anxiety. Waking up every morning and telling yourself that you won't do good on a test is not the right mindset to have. Instead of stressing yourself out, take a deep breath and tell yourself that you will work hard towards study time.
"Stress causes a mental block, it causes them to shut down. They're so overwhelmed they don't know where to start and how to start. They need to figure out what they can do to succeed. Think about where you want to start and that's half the battle," Bushnell continues.
One of the most common side-effects of anxiety is not knowing where to start or how to do it.
The American Academy of Child & Adolescent Psychiatry says that an adolescent's biggest problem today is their decision-making skills. Relating this to psychology, the brain of a child is already approximately 90 percent done growing by the time they are 11. The other 10 percent consists of the Prefrontal Cortex, also known as your "decision making section" which isn't developed well until adulthood. This is why teenagers lack the skills needed to have motivation in themselves and therefore causing them not to do homework, not to study for that big test, or even ask for help.
Realizing this behavior and reacting to it in a positive way is the best approach. High-school isn't easy. But it is crucial that you put in the effort required no matter what, and as a result, the hard work all pays off in the end.
About the Writers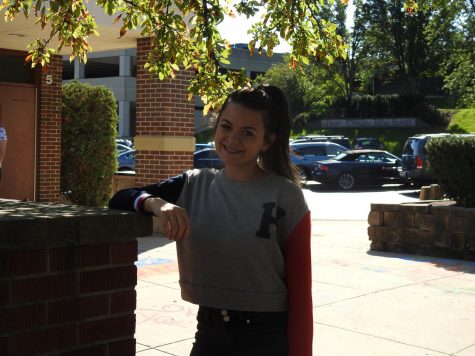 Katelyn Krakar, Staff Writer
Katelyn is a senior at Lemont High School, and she's actively working as a manager at McDonald's. You'll find her always listening to music, or being...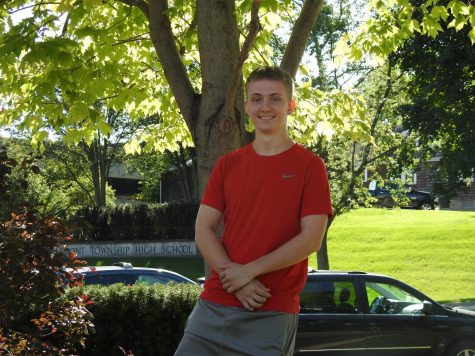 Joseph Campagna, Staff Writer
Joseph Campagna is a senior and future class of 2019 graduate. Joe is a charismatic, hard-working multiculturalist who enjoys listening to music of all...