Diving head on into Sectionals
After placing second in Conference on Feb. 2, the Varsity Boys' Swim  Team advanced to Sectionals on Saturday, Feb. 16. Where they battled against fourteen other high schools at Lockport and eventually placed in sixth. They were defeated by Carl Sandburg High School who placed in first.
One of the team captains, River Calderon, said the biggest competitor for the varsity team was Lockport. He believes the reason LHS lost was because of lack of space and financial inconveniences. He said, "[the] top finishers put a lot of money into the swim teams," and "[have] more room, we have to share with the Park District." Calderon also notes how no one made it to state this year. He said someone came close, but missed by a only few seconds.
Nevertheless, there is always next year, and Calderon hopes that Junior Loukas Ziogas will be captain next year. In order to be captain, a person needs to be a senior. Since Calderon and the other captain Raymond Scribano are graduating this year, they will need someone to fill in for them the following year. Calderon said, "[Loukas has] got traits needed to lead this team in right direction."
After graduating from high school, Calderon plans to attend the University of New Mexico, and swim for an intramural team. Overall, he said the thing he's going to miss the most is, "hanging out with all the guys"  and the pasta parties they threw.
About the Writer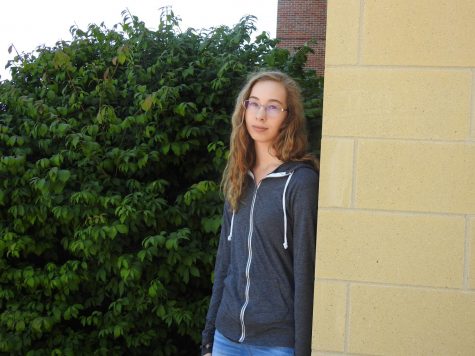 Aleksandra Borek, Staff Writer
Aleksandra Borek is a freshman at Lemont High School. Her hobbies include watching movies, traveling, and above all, reading books. Like most people her...