Defense pushes for the win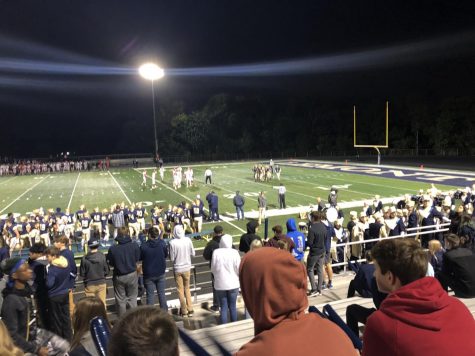 On Friday, October 4 Lemont had their annual homecoming game against Tinley Park. Lemont won 42-6 after a strong defensive performance, Lemont's record moves to 5-1.
Senior quarterback Luke Bailey was 7/11 passing with 104 yards and 2 TD. Sophomore running back Alex Tagler rushed 16 times for 106 yards and a TD. Also contributing was senior wide receiver Anthony Sambucci who had four receptions for 59 yards with a receiving TD, and 1 special teams TD.
Head coach Brett Kooi had a few words on the team, Kooi said "Every week we seem to get a little bit better, and that's the goal. We started out a little bit slow, game one we had a game we could have won and lost a close one our defense played extremely well, the offense didn't play quite like we would have liked. The last four games since then we have been playing a little bit better on both sides of the ball". 
Kooi also added "I think the first one we talk about is winning the conference and try to have the highest seed we possibly can going into the playoffs. Obviously, when the season starts you have to get into the playoffs first. Hopefully with a win the next couple weeks that will guarantee us in".
 Lastly, Kooi said "There are some kid's expectations that have always been high. You start talking about Anthony Sambucci the expectations have always been really high. Defensively I think Cam Nagel, and Al Pontrelli with the years that had last year, to those guys they have raised the bar". 
About the Contributor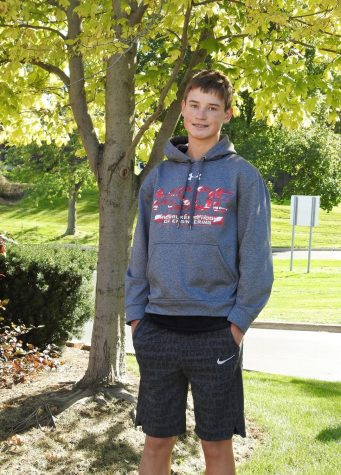 Jackson Crispin, Staff Writer
Jackson Crispin is a sophomore at Lemont High School and is a second year Tom-Tom staff member. Jackson plays basketball, golf, and volleyball. In Jackson's...