Alum recounts hike along the Pacific Crest Trail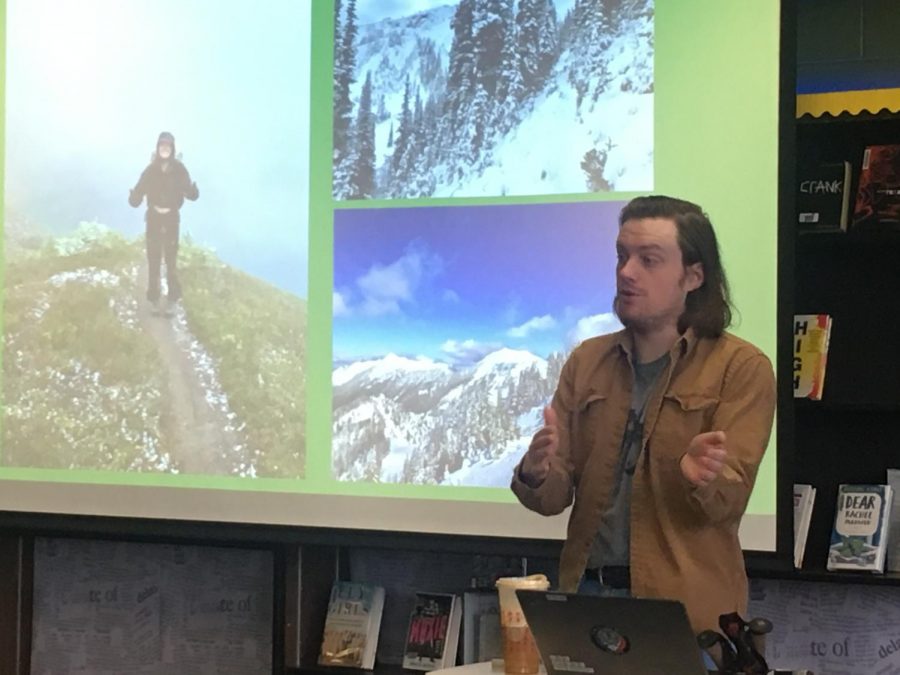 Lemont grad Liam Purtle visited with students and staff members in the CITGO Innovation Academy during PLC on October 13 to discuss his recent hike along the Pacific Crest Trail.
Purtle, who is a 2014 graduate of LHS, shared stories about his 2,650 mile journey through the Pacific Crest Trail.  Purtle, or Hot Take (as he was known on the trail) experienced blisters, falls, animal encounters, and excitement on his journey from May until October.
During the presentation Purtle showed onlookers gear he used during the trek from Mexico to Canada. He displayed his sleeping bag, backpack, bear box, water filter, ice ax, and trekking pole. Purtle also shared photos of the people he met along the way and the varying terrain he experienced.
He noted the lowest part of his hike was when he spent 13 straight days alone.  During this time ants ate a hole in his tent and a deer tried to eat his trekking pole.
At the end of the presentation, students and staff had the opportunity to ask questions.