Renovation of the generation begins construction
Main basketball gym gets new makeover
On March 20, 2020, Lemont High School administration plans to begin renovations on the main basketball gym. The renovation will commence for approximately two months and is planned to be fully done the week before graduation. The total cost for the renovation will be approximately $500,000.
The renovation of the gym will include new flooring, baskets, netting, paint, windows and the installment of air conditioning. The gym was last renovated in the late '70s, right after the infamous Lemont tornado.
Principal Eric Michaelsen elaborated more on why the administration planned to begin with the renovation in such a short time frame. Michaelsen said, "The advantage of doing it now is because we got more bids and a better price for the entire renovation." 
 Students and staff have been waiting for the renovation to begin for a very long time. Freshman Luka Cosic shared his thoughts about the renovation. Cosic said, "I'm very excited about the renovation to finally commence. The installment of air conditioning is a blessing in disguise as it gets very hot in the gym." 
The renovation doesn't just come with benefits towards the students of LHS but also the staff and administration. 
Wrestling Coach John St. Clair was very excited about the renovation. "I'm very happy for the renovation to begin construction. Not only for me but the kids I coach along with other coaches will find the renovation to be very beneficial" said St. Clair. 
Overall, the students and the staff at LHS are very excited to see what the future holds for them. As for the seniors, they can think of renovation as a departure gift in their honor.
About the Contributor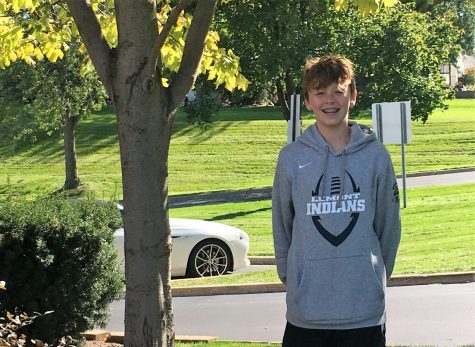 Conor Smith, Staff Writer
 Conor Smith is a freshman who is partaking in his first year as a Tom-Tom staff member. Conor is a two-sport athlete who enjoys playing football and...