Coronavirus: Sparking acts of kindness around the world
Covid-19 brought panic and isolation. However, it has also brought people together to untie and spread kindness. 
A few weeks ago, "caremongering" wasn't a word. Today it's not only a word, but a movement. 
The movement started in Canada in response to the coronavirus and the hardships it is putting people through. Since then, similar groups have sparked around the world.
The groups vary in size, but all work towards spreading positivity and helping others in their communities. 
Caremongers have shared and donated supplies, and passed out items. Some have gone as far as running errands for others. Supermarkets have joined in on the movement, setting aside special hours for the elderly and disabled to shop in calmer environments. 
Some people chose not to be hands on in this movement. Instead they are helping their communities by donating money or sharing ideas of how to make self isolation more bearable.  
These acts of kindness haven't been limited to helping people. During this pandemic, animal shelters are fuller than usual. People are doing their part by fostering animals or donating. 
The caremongering movement is bringing people together in these hard times. Join and spread this positivity throughout Lemont.
About the Writer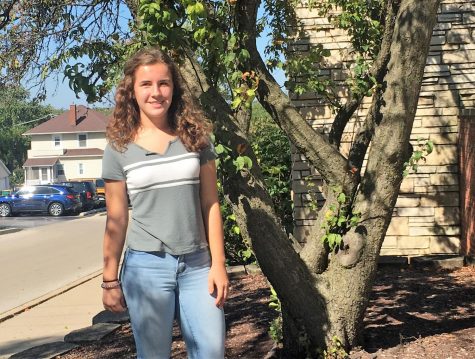 Isabella Perski, Staff Writer
Isabella Perski is currently a freshman and is starting her first year as a Tom-Tom staff member. She looks forward to learning how to properly write news...