Anyone can cook, but can anyone make a fully staged TikTok musical?
My opinion on the viral sensation Ratatouille: The TikTok musical
If you were scrolling through TikTok in early November, you probably saw videos praising Remy- the loveable rodent starring in Disney-Pixar's 2007 movie Ratatouille. It all started with Tik Tok creator Emily Jacobsen's (@e_jaccs) song "Ode to Remy" giving Remy the title "the rat of all our dreams." 
Soon after the video went viral, not only songs were created for this musical, but original choreography, set design, and costumes were also created for Ratatouille: The TikTok Musical that most creators never expected going further than the For You page of Tik Tok. "It was just meant to give people a quick laugh," Jacobsen said in a statement. 
The hypothetical musical quickly escalated into a fully staged virtual musical starring Broadway stars- including Tony winners and nominees- such as Andre de Shields, Ashley Park, Andrew Barth Feldman, and Titus Burgess. It was even directed by Lucy Moss, the director of the Broadway musical Six (who was robbed of an opening night due to COVID-19). 
Ratatouille: The TikTok Musical aired on New Year's Day, and all the proceeds from ticket sales were donated to the Actors Fund- which aims to help performers and behind-the-scenes workers in the performing arts. The "Ratatousical" raised over $1.9 million dollars for the Actors Fund, which is especially important, as all theatres have been shut down since March. The musical got a free encore performance on TikTok Live on January 10. 
Ratatouille is one of my favorite Disney-Pixar movies, featuring the theme that even a little rat can have big dreams (being 5'1" I can relate), so I was particularly excited that it was becoming a musical. I had lowered my expectations for it, because I knew it must be hard to produce a fully staged musical while keeping all actors at home. 
After watching the musical, I realized it completely exceeded my expectations. I could tell all the actors used the constraints of technology to the fullest extent with costumes, props, and virtual backgrounds. I loved Wayne Brady's costume, who played Remy's dad Django, who went full out with drawn on whiskers and fake mouse ears. The phenomenal editing made it seem like the ensemble was dancing around the singers and that the duets were like watching it in-person.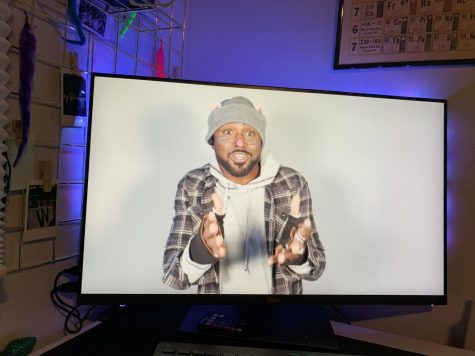 Because this musical was mostly written by small TikTok creators, I wish they would have casted at least one small creator to perform in it as well. Some creators got small cameos during the "bows", but it would have been nice to see an unfamiliar face amongst an already stacked cast. 
The virtual musical featured 11 songs, including an overture performed by a full Broadway orchestra. All songs were written by TikTok creators, so I loved seeing the songs I saw on my For You page fully performed.
I was particularly entranced by Andrew Barth Feldman's performance as Linguini. It was like he jumped out of the animated movie because he sounded just like the shy and quirky character I know and love (and on top of that had amazing vocals).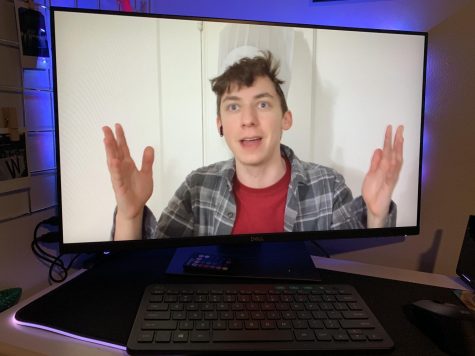 I was most excited to hear "Kitchen Tango", a song written by TikTok creator Blake Rouse (@blakeyrouse), and performed by Andrew Barth Feldman (Linguini) and Ashley Park (Collette). "I love how complex and mysterious a tango usually is, so I knew it was something I'd have a blast making," Rouse said in a statement. I enjoyed Park's performance of Collette's stern character, but I wish that they showed more of their love story, as the romance was skipped in this version. I do know that with only 1 hour to work with, it's hard to fit everything.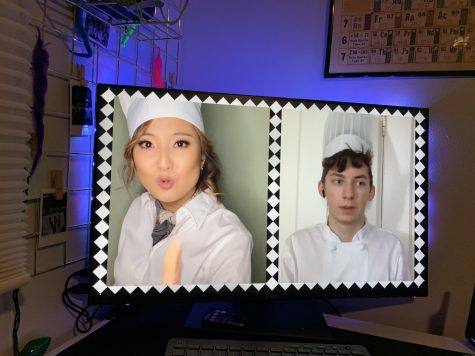 Titus Burgess as Remy was absolutely perfect. His vocals were so clear and breathtaking, especially in his ballad "Remember My Name". However, I wish more effort went into his costume since he is the starring Rat. 
Additionally, I could tell the masterful choreography brought in hints of rat-like movements, which paid off in making the musical an encapsulating experience all around. My favorite dance moves were in the opening number "Anyone Can Cook," also written by Blake Rouse and performed by Kevin Chamberlain, who you probably recognize as Betram from Jessie.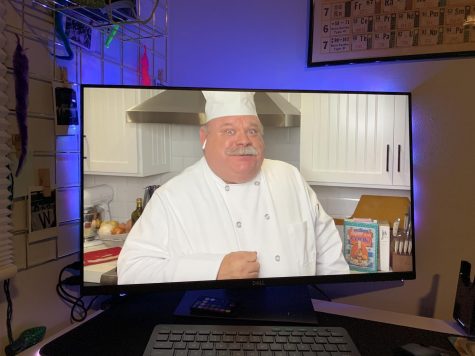 Although theatres across America have been shut down for almost a year, Ratatouille: The TikTok Musical" gave me hope that Broadway will be back and better than ever. It was truly amazing seeing creators and Broadway stars come together to put on a virtual show and raise money for the Actors Fund. I guess Remy did make many dreams come true. 
You can find the official "Ratatousical" Playbill and original TikToks on the Playbill website, and follow them on Instagram @ratatousical.