What has President Joe Biden accomplished so far?
It's been about two weeks since Joe Biden was sworn in as the 46th President of the United States, so what has he been able to accomplish within that short period of time? 
On President Biden's first day in office, he signed a total of 17 executive orders, ranging from rejoining the Paris Accord to reversing the transgender military ban. These policies included an extension of the pause on student loans, pulling funds from the construction of the wall at the U.S. southern border, an executive order mandating an ethics pledge for government appointees, and an order incorporating undocumented immigrants into the census. 
One major focus of the Biden Administration thus far is the COVID-19 crisis. Biden has implemented an executive order coordinating a government-wide COVID-19 response— which handles the distribution of vaccines, COVID tests, and other necessary supplies. 
The President has also enforced a mask-wearing and social distancing policy on federal property. While he lacks the power to enforce these restrictions across the entire nation, Biden reaches out to everyone, "I encourage masking across America." 
On his second day in office, all nine of the executive orders signed were COVID-19 related. Orders pertaining to workplace and school safety, public health supply chain of COVID tests and vaccines, travel policies, and expansion of COVID-19 treatments were signed to fight against the global pandemic that has completely overtaken our lives. 
President Biden is also making large strides towards rights for the LGBTQ+ community. Biden made large promises to the community to reverse any acts that the Trump Administration put in place that encourages discrimination. On his sixth day, he repealed the ban on transgender people serving openly in the military and ordered that there be no separation within our defense on the basis of gender identity. Additionally, he signed an order to implement federal nondiscrimination protections to members of the LGBTQ+ community, fighting against any hate towards any sort of sex, gender identity, sexual orientation or gender expression. 
Racism and xenophobia are other big topics Biden is tackling early on in the office, signing an executive order denouncing any sort of anti-Asian discrimination and xenophobia. Another order was signed to promote racial equality. "[The policy will advance] equity for all including people of color and others who have been historically underserved, marginalized and adversely affected by persistent poverty and inequality." Biden said. 
Overall, President Joe Biden is getting a lot done with the short amount of time he has had thus far in his Presidency. All eyes are on Biden within his first 100 days and the country awaits what else he will be able to accomplish!
About the Writer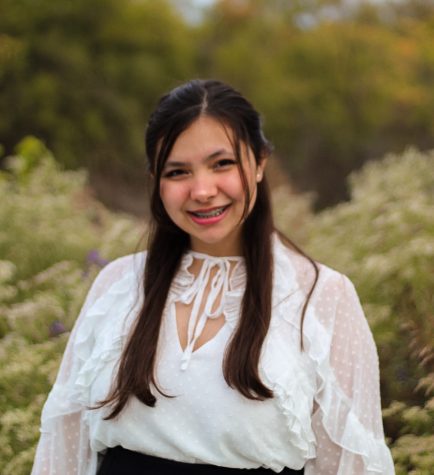 Makenzie Michaelson, Staff Writer
Makenzie Michaelson is a senior at Lemont High School and a first-year Tom-Tom member. Makenzie's friends would describe her as kind, hardworking, and...