IHSA approves sports to start again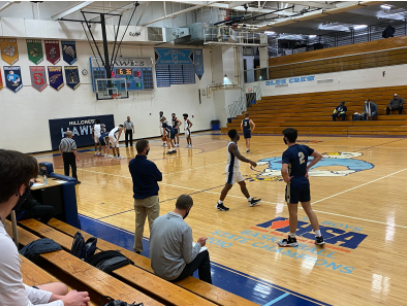 As of Wednesday, Jan. 27 the IHSA board of directors announced the commence of sports. The board created a list of sports that can start practices right away including boys/girls basketball, boys swimming/diving, dance, cheerleading, boys/girls bowling, girls gymnastics, and badminton. All of these sports have to practice seven days prior to participating in their first game/match. All of these sports were listed as lower risk, except boys/girls basketball which was listed at high risk. These sports seasons will all end on March 13.
Varsity basketball player William Harris has some words to say on getting to play again. Harris says "I'm really glad that we're allowed to play this year, For a while, I wasn't sure if we would get to at all."
Harris adds "The masks are annoying to play with, but that's the only way we get to play this year so I gotta deal with it."
Towards the end of the first wave of sports to end the next wave will start. These include boy's soccer, football, girl's volleyball, boy's gymnastics, and boy's/girl's water polo (these will start between March 1- March 15). Again those sports will have a five week season. This wave has a mix of different risks from lower to higher, with football being the only high-risk sport. Unlike the rest of the sports, football will need 12 days of full practice before they can play in games.
The last so-called wave of sports will kick off practices on April 5 and begin games seven days of practice later. Those consist of baseball, boys/girls lacrosse, girls soccer, softball, boys tennis, boys/girls track and field, boys volleyball, and wrestling. All of the sports will end on June 19, besides wrestling which will end on June 12. Again this wave is a mix of risk levels with Lacrosse being the only high-risk. 
Lemont athletic director John Young gave his opinions on the sports coming back in Illinois. Young states "This year's sports offerings are much different than in the past due to the Pandemic. The biggest difference is the need for safety protocols involving masks, social distancing, and cleaning efforts for both indoor and outdoor sports.  This process has involved guidelines from the IHSA, IDPH and our South Suburban Conference Administrators (Superintendents, Principals, and Athletic Directors) working together to create a safe environment for students, coaches, and a limited number of spectators."
Young adds "The IHSA sports calendar has changed in many ways as a result of the Pandemic. Traditional seasons have been either modified or have changed seasons in which they are offered in an attempt to provide an opportunity for our students to participate. As a result, scheduling for practices and games has been adjusted to allow for programs to share facilities during a season that normally would not reflect a significant amount of coordination. New schedules require some overlap between sports. The overlap will require some flexibility for programs to work with one another to allow our athletes and coaches to optimize their opportunities."
Lemont and other schools around Illinois are very happy to get their sports back and hope to have great seasons.
https://www.ihsa.org/News-Media/Announcements/ihsa-board-announces-sports-schedule-for-remainder-of-2020-21
About the Contributor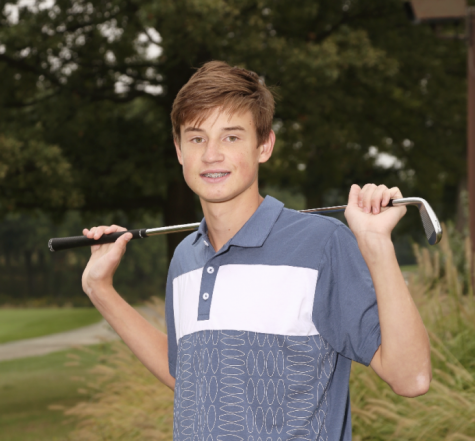 Jackson Crispin, Staff Writer
Jackson Crispin is a junior at Lemont and is a third year Tom-Tom staff member. Jackson plays golf, basketball, and volleyball. In Jacksons freetime he...