Parents take a stand against the mask mandate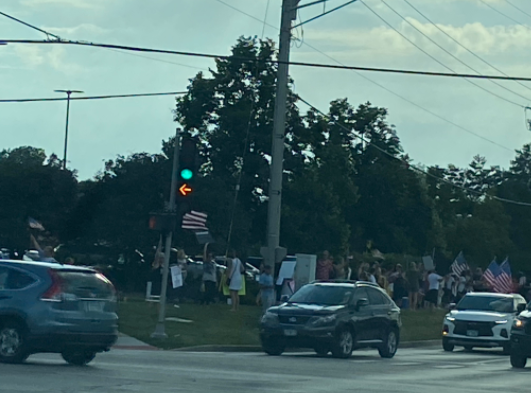 On Wednesday, Aug. 25 at the intersection of State Street and East 127 Street, a group of children, parents, and adults alike gathered to protest the mandate of masking in schools. It took place from around 5 p.m. until about 6:30 p.m. Individuals held signs such as "The science shows, the masks don't work" and "Masks are worse than Nickelback". 
On Aug. 4, Governor Pritzker announced that all students, visitors and faculty in all schools (public and private) in Illinois will be required to wear a mask at all times while indoors. Because of this, parents of the "Unmask the Kids of Lemont" Facebook group organized a protest and posted on August 20 with a date and time for the protest and claiming that wearing a mask should be a choice. Pritzker also established another mask mandate: requiring anywhere indoors for anyone ages 2 and up that started Monday, Aug. 30.
Jackie Antolak, a mother at the protest, currently has nine children attending school. Jackie said that masks make her feel "claustrophobic and dirty at times," and further said that there is a struggle with young children fixing their masks, and sometimes "picking a mask off of the car floor to go to school". 
"Whoever wants to wear a mask, you can wear one. But I choose not to, so I shouldn't have to, or my kids [shouldn't have] too," she said.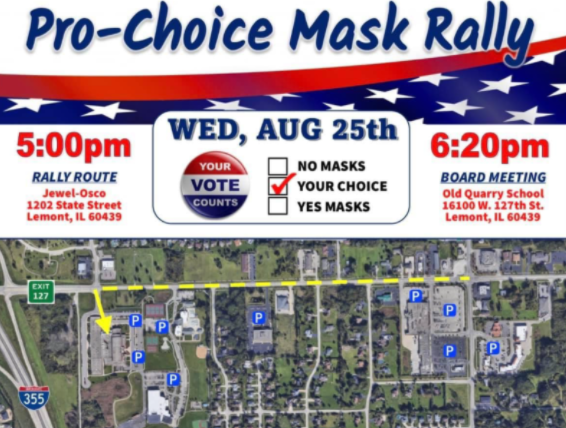 When the protest was said to happen, it was also noted that afterward protesters were supposed to march down to Old Quarry Middle School to make a statement at the Board of Education meeting. Despite the thunder and rain that occurred at the end of the protest, the Board of Education noted that about 120 community members still showed up, most of them concerning the mask mandate.
Despite the protest and the comments at the Board of Education meeting, the mandate is still in effect. There is no word on when the mandate will expire.
About the Contributor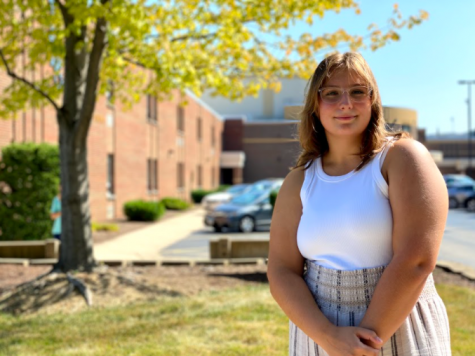 Leila Rexhepi, Staff Writer
Leila Rexhepi, 15, is a first year Tom Tom member as a sophomore and is thrilled to be diving into journalism to better her writing skills! Along with...