Was sports day a slam dunk?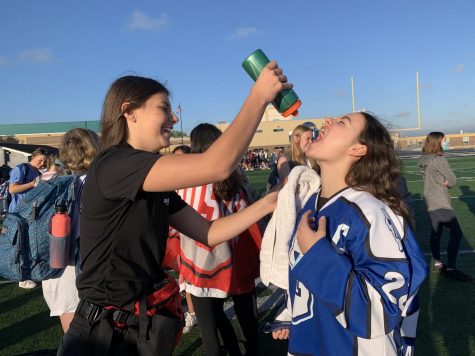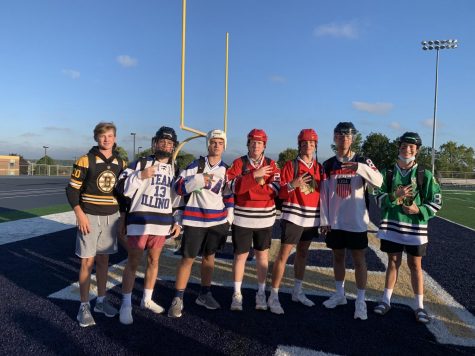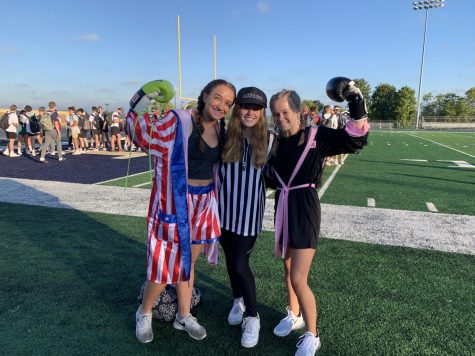 Every year, students anxiously await for the Student Council to announce the Theme Days for Spirit Week. After a successful first day, "Neon Day," the excitement continued for Day 2, "Sports Day"
Students dressed up with their favorite sports team's jerseys, from basketball to hockey. Mostly, Cubs and Sox jerseys flooded the halls, heating a long crosstown rivalry infamous to Chicago. Some interpreted the theme in a more creative way, dressing up as bowling pins, tennis balls, and even Wii Sports Miis. 
Senior and student council board member Juliana Tomecki helps vote on what the theme days are. "Everyone loves a great game," Tomecki said, "(Students) show so much spirit during football games, so why not bring it into Spirit Week?"
Teachers counted how many students dressed up for points, and 989 students total dressed up, 52 more than "Neon Day."
Additionally, 23 people did a skit. Skits are recorded and submitted this year to avoid large gatherings in the field house. Alec Yaagoub, submitted "Sick Tricks Vol. #1", which placed 4th overall and awarded the seniors with 10 points. "It took me approximately 30 minutes in total to plan and record," Yaagoub said, "I had full confidence that it would place." 
As Spirit Week competition starts heating up, students showed their spirit for the school and favorite teams on Sports Day.