Beatles modify their famous album "Let It Be"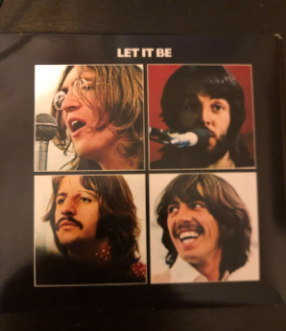 The Beatles are one of the most popular rock bands of all time, perhaps musical artists of all time. As a group they have released some of the most popular songs and albums of all time to claim their title.
Although they do not make music together anymore, they still had a project to release in 2021. 
The album is different from any other they have released. It is a past album that was released May 8, 1970, but there are many other features in this album. The Super Deluxe however was released Oct. 15, 2021.
"Let It Be" is one of their most popular albums with many popular hits. Oct. 15, marked their 50th anniversary since the original version was released.
The Super Deluxe Edition is filled with many takes and rehearsals for each song of the album. This edition really shows the chemistry John, Paul, George and Ringo had together. It shows the real love they all had for each other while making music.
The album also includes different mixes and versions by Glyn Johns. Dolby Atmos mixes by Giles Martin, son of the original producer George Martin were also added.
Even though the mixes sound quite different, they still sounded similar. The instruments and the vocals still sounded like the Beatles everyone knew. There were just changes to the songs to make the album more unique.
Another part of the album are voice-overs by the Beatles themselves. In these recordings they are talking about how they record their albums and how their schedule was.
These recordings show the commitment that took place in their studio as well as how they thought of their songs. This album gives a great experience for big Beatles fans to listen too, especially after the deaths of John Lennon and George Harrison.
This album was a very interesting thing to listen to, especially with all of the different variants of songs that were included. The original songs were still included and they are still amazing as they used to be. I would give this album a 10 out of 10, just like the original "Let It Be".
To me, this is one of the best records ever released by a band. It was huge in 1970 and it is still huge today.