Wordle: A word game worth your time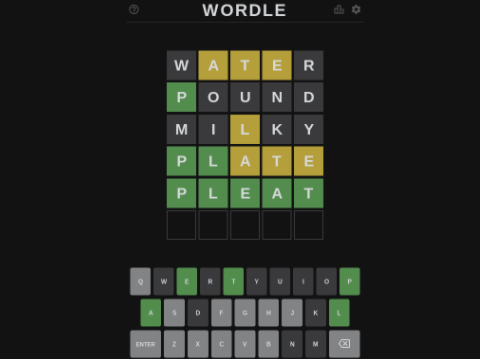 Wordle has been the famous word ringing in our ears as this game sweeps the nation. The game gives you six attempts to try and guess the word for the day. With only one word available every 24 hours it keeps people wanting more. 
I decided to recently start playing the game to see why people were becoming obsessed. However, I immediately became hooked. For just a simple game it became extremely addictive and kept me entertained. 
The game is simple in nature and can be easily enjoyed by many. The guessing and development of the letters forces you to use your brain and it is a great puzzle or challenge for your brain. 
I would recommend this game to anyone looking for a great way to pass the time. It is a fun way to break up your day without it being too time consuming. 
Although the game is fun it may be annoying for some people. With there being a limit on guesses and words it can be aggravating and once you are finally on a roll you have to wait a whole day to play again. 
Since the game has gotten more popular, there are several copy cat games such as Taylordle (a Wordle for all the Taylor Swift fans) and apps such as Puzz Word that let you play as much as you like. 
Wordle is a game everyone can get into and is way better than your standard puzzle games.