Netflix is canceling and removing fan favorite shows and movies – but why?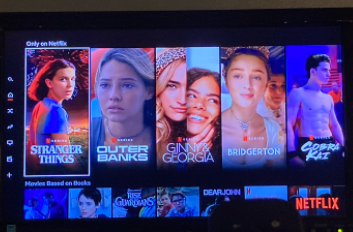 Netflix is a popular streaming service that is used by over 222 million people. The company has produced tons of original shows and movies such as "Squid Games," "Tiger King," "Stranger Things," "Outer Banks" and many others. In just 2021 alone, Netflix made over $5.1 billion. 
Not only does Netflix make their own original content that fans enjoy, they also offer movies from other companies on their streaming service. Unfortunately, Netflix often has to remove popular shows and movies due to licensing agreements. This typically makes many people upset, but in order to stay in business they have to take certain content off. 
"Netflix licenses TV shows and movies from studios around the world. Though we strive to keep the titles you want to watch, some titles do leave Netflix because of licensing agreements. Whenever a TV show or movie license is expiring, we consider things such as: 'Are the rights to the title still available?', 'How popular is it, and how much does it cost?' 'Seasonal and regional factors?'" Netflix.com said.
Unfortunately, Netflix is unable to continue certain original shows. Shows like "Julie and the Phantoms," "I Am Not Okay with This" and "The Society" have all been canceled after one season.
From Tvinsider, Netflix global TV head Bela Bajaria said "We order straight to series in the first place, rather than make pilots, which sometimes results in more Season 1 cancellations."