America the beautiful: My top 10 national parks
Thanks to Theodore Roosevelt in 1916, America has several areas of preserved land, known as our national parks. These parks are dedicated to preserving the natural beauties of the world and allowing a way for travelers to get a glimpse into their beauty. The national parks are available to any tourist and are meant to be enjoyed by all ages.
The national parks have been a very popular destination for me and my family while growing up. The parks offer an insight into nature and are a great way to get more exposure to what the United States and surrounding territories have to offer. I would recommend trying to get to all of the national parks, but in case you are just starting, here are my personal top 10 favorites, saving the best for last. 
Yosemite National Park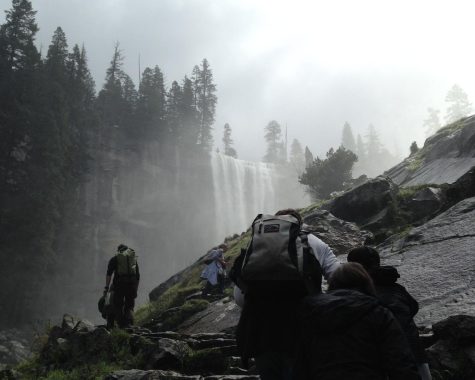 Yosemite is one of California's nine national parks. The park has many waterfalls and hikes which makes it very family-friendly and a good place for anyone to visit. I visited the park when I was 10 and still remember the trip very vividly. The park is very easy to get around. There are several parking lots, trailheads and visitor centers. They also offer a public bus system within the park so you can get where you need to go without walking or driving. What makes the park so special is its simplicity. The park has your classic mountains, trees and waterfalls but it has a natural essence and beauty about it that makes it unique.
Sequoia National Park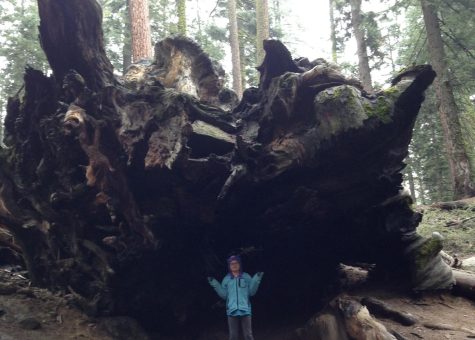 Sequoia is another one of California's beauties. This park is so special because it is very different from any of the others on this list. The park has very minimal hiking and parking. The park has a couple of loop trails that allow you to see more trees from different angles. This park is a definite must-see. The sequoia trees are over 275 feet tall and have diameters of almost 36 feet. These trees make anyone who stands next to them feel tiny and truly give you a different perspective on the world around you. 
Great Smoky Mountain National Park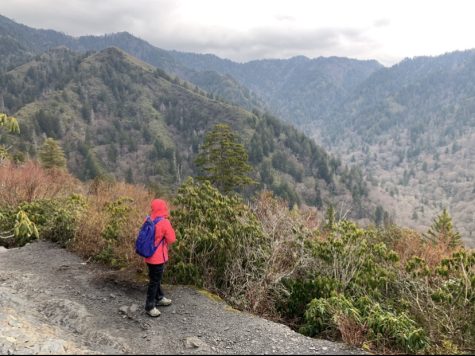 Great Smoky Mountain national park is a large park located on the border of Tennessee and North Carolina. The park is vast and beautiful. There are many hiking trails available including variations in distance, elevation change and even condition of the trail. I would recommend Smoky Mountain for beginners and little kids. There is a large family-friendly aspect within the park which makes it so convenient and fun. The only downside is Great Smoky Mountain is known for its beauty which means one thing: tourists. If you are looking for remoteness, this may not be the park for you. 
Black Canyon of the Gunnison national park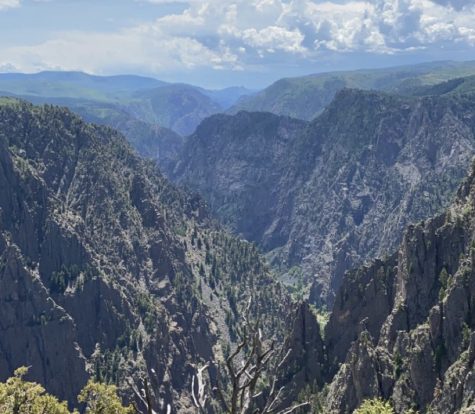 Black Canyon is one of Colorado's hidden gems. This park is the least visited out of Colorado's national parks. The views above the canyon are breathtaking. The canyon walls are rigid and dramatic, they make anyone stop and stare. However, the park does not have much to do within it. There is lots of scenic driving and pull-outs but almost no hiking. Although you could not kill a whole day in this park, as some of the others, I especially recommend this park for a nice break in your driving or a nice picnic spot. 
The Badlands National Park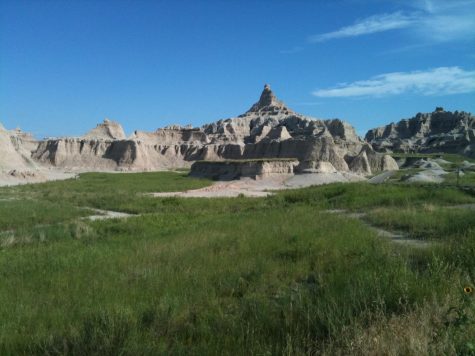 The Badlands can be found in the western part of South Dakota. They are in the middle of nowhere and catch you by surprise. There is a central loop trail in the park that allows you to easily maneuver on a wooden path to make sure every visitor is as safe as possible. There is not much hiking in the park and similar to Black Canyon, is more for the views. The Badlands are simple yet beautiful, a definite must-visit. 
Virgin Islands National Park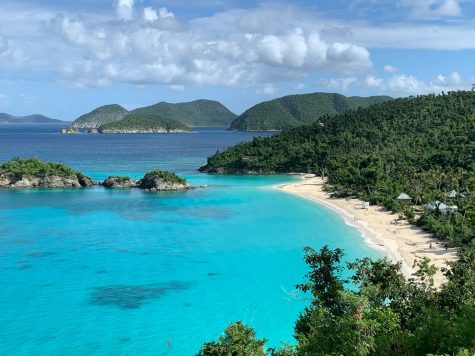 Virgin Islands national park is the only national park on this list not in one of the 50 states. However, I feel it must be included due to the stunningness and serenity of the island, St. John in the United States Virgin Islands. The park includes several pristine beaches and is an amazing place to relax. The water is an electric blue which makes for amazing views and amazing snorkeling. I recommend this park to anyone, especially those looking for a nice beach vacation. 
Yellowstone National Park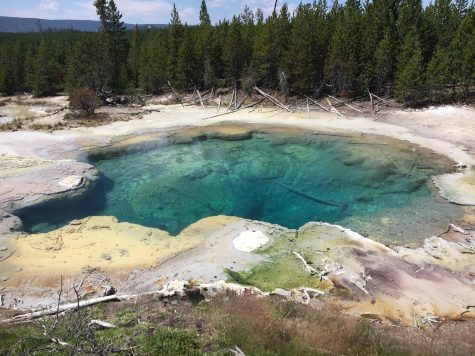 Yellowstone national park can be primarily found in Wyoming, with the outskirts of the park are in Idaho and Montana. Yellowstone is one of the United State's largest national parks and is in the top five most visited parks here. I can assure you that the park lives up to its promises. The park is extremely unique featuring geysers, hot springs, mud pools and more. There is nothing quite like this. There are tons of loop trails, hikes, lookouts and sights to be seen in the park. Yellowstone is huge and you could easily make a trip out of it if you plan on visiting the park. I think Yellowstone should be added to everyone's bucket list. Pictures do not do this park justice. There is not much else that compares to the feeling you get when you see thermal activity in person. 
Grand Teton National Park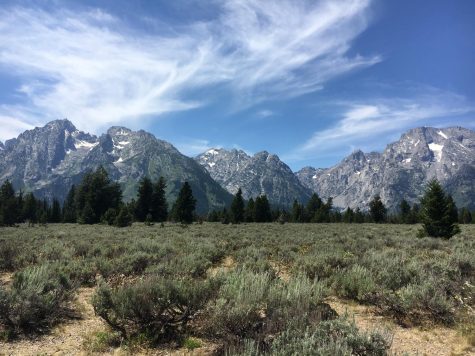 Grand Teton is located in Wyoming and borders Yellowstone national park. Grand Teton features a ginormous mountain range that could not be more breathtaking and dramatic. The intricacy of the mountains makes for amazing views, hiking and pictures. There are plenty of places to hike and explore due to how expansive the park is. There is so much wildlife within the park as well which is just another driving factor to visit Grand Teton national park. 
Kenai Fjords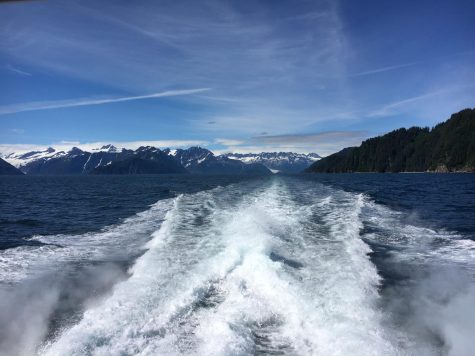 Kenai Fjords is just one of eight parks in the great state of Alaska. The best two words to describe this park are serenity and beauty. You easily get sucked into the peacefulness of the park and are in awe anywhere you look. The park is filled with tons of wildlife. From orcas to puffins, you can see it all. The park is not the closest, but it is 100% worth the trip. 
Rocky Mountain National Park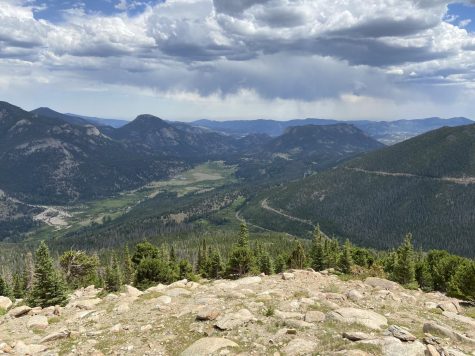 Rocky Mountain national park is the main reason I have fallen in love with Colorado. I have never felt more at peace than I have within this park. You are surrounded by beauty anywhere you look and there is not a dull view. The park is huge, there are hundreds of hikes to take and paths to follow. Anyone could spend multiple days in the park, and Rocky Mountain would make for an easy trip. I especially recommend any of the alpine trails. The alpine trails let you see above the tree line and offer a completely different perspective of the park. 
I wouldn't be who I am today without the presence of these national parks. I hope this list has a similar impact on your life, and you pay a visit to some of the best beauties America has to offer.