My thoughts on the eight time Tony-winning show 'Hadestown'
Hadestown, which tells the Greek mythology of Orpheus and Eurydice, first debuted on Broadway in 2016. Since then, it has won a Tony for Best Musical in 2019. The Broadway cast includes Eva Nobelzada, who won a Tony for her performance in Miss Saigon and Reeve Carney.
I was lucky enough to see most of the original Broadway cast, with the exception of Amber Gray, who was replaced by Lara Gordon in Feb., and Andre de Shields, in which Trent Saunders took over for the show. I wanted to go in mostly blind, so I went into the Walter Kerr Theater only seeing their Tony performance of "Wait for Me," and knowing the general story from Greek Mythology.
Upon first glance, I was amazed by the set. I knew that it would have a turntable similar to Hamilton, but the rest of the set was incredible. They kept the band and instrumentalists on the stage, which strengthened the intimate, nonchalant atmosphere. Additionally, I loved how each individual instrumentalist was given a spotlight and credit during the show.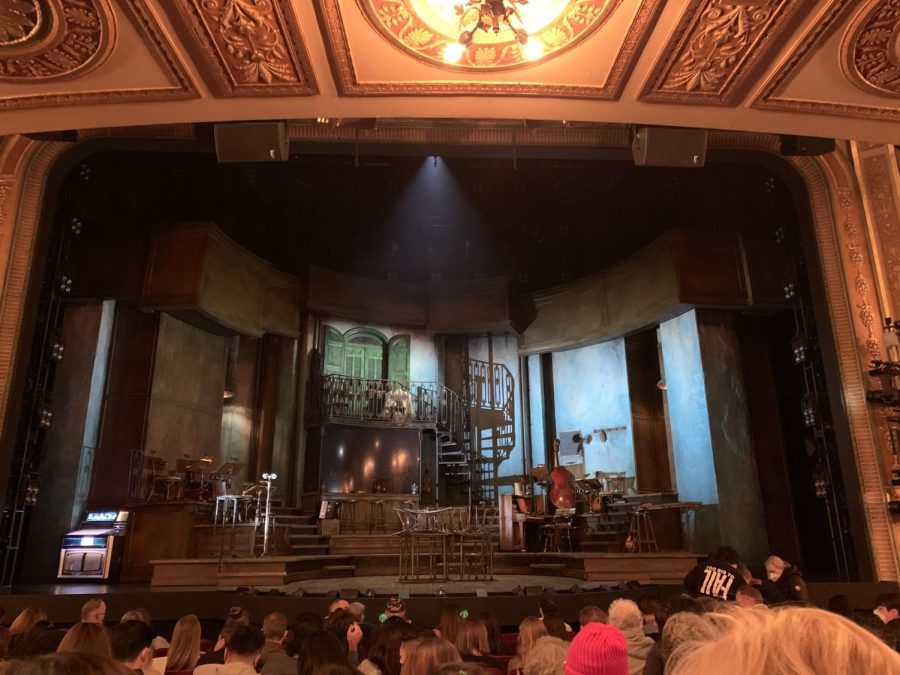 After the Act I finale, the story moves to the setting of Hell, and the set expands into a ball of light. LED lights were exposed from behind, which opened up the stage to a more believable hot and large underground. The set won a Tony for Best Scenic Design.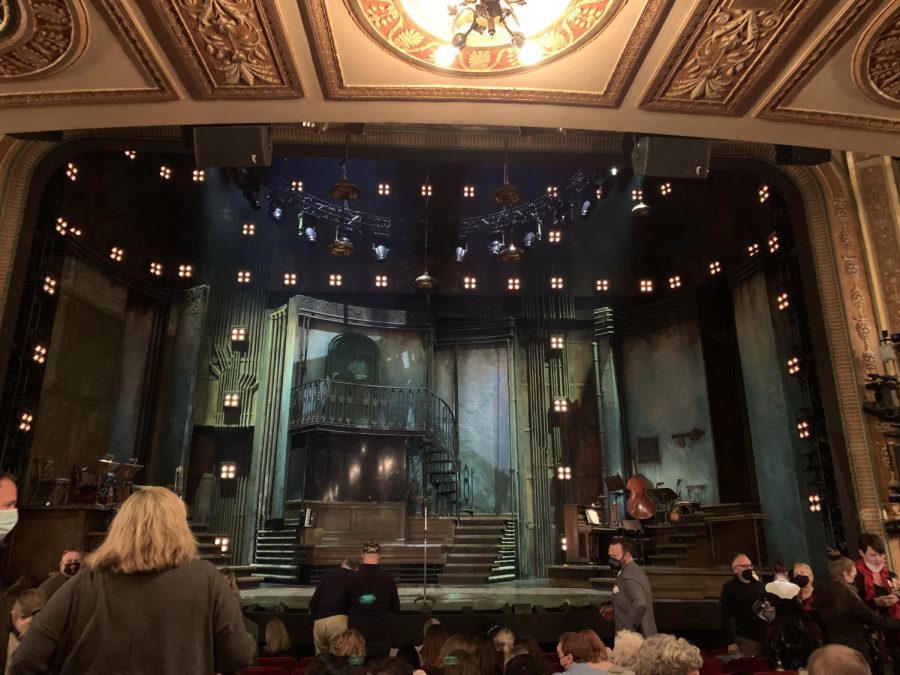 Additionally, "Hadestown" won Best Lighting Design of a Musical, and watching the full musical made me understand why. I had never seen the lighting help tell the story in such a prominent way. In "Wait for It" the ensemble placed canned lights on hanging lights, and swung them around Orpheus to show his journey to Hell. Many lanterns were used as well, which placed a nice picture of how lost he was in the dark. 
My favorite of the songs was "Flowers" and "Wait for Me." Flowers, performed by Eva Nobelzada, was intimate and full of emotion. Contrasting with the elegant choreography of the rest of the show, "Flowers" was just Nobelzada singing on her knees, with no further blocking or dancing. Both versions of "Wait for Me" were gut-wrenching, and provided the best visuals with the turntable and lighting. The "Hadestown" score was written by Anaïs Mitchell, who won a Tony for Best Original Score.
The story is a classic which will stun all viewers alike. However, if you are looking for a fairy tale ending, this musical is not for you. You will leave questioning the ending, but in my opinion, the unhappy ending is what made the moral so memorable.
The touring cast of "Hadestown" visited Chicago March 2-13, and is still playing on Broadway.