Best eats and treats: Our top ten favorite fast food places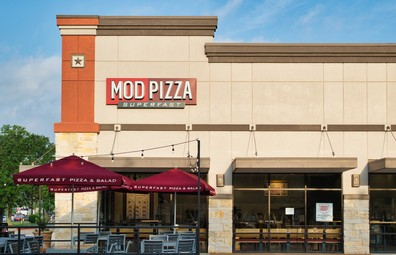 With summer on the way, freedom, fun and food are soon to be the top thoughts in most teenagers minds. From hanging out with friends, going on dates and late night snacks, fast food is the perfect component to having a good summer.
You can't go wrong with most fast food restaurants, but after trying and tasting many different opinions we have come up with our top 10 favorites, and most recommended fast food restaurants. 
McDonald's
At the bottom of the list is Mcdonalds. Specifically, the ice cream and fries tend to hit the spot and it is always a quick trip. Despite its classic nature we tend to gear towards places with more of a variety of options. Although they sometimes forget to put fudge on our sundaes, we always consider Mcdonalds to be in our top 10. 
Buffalo Wild Wings
Coming in ninth is Buffalo Wild Wings. Buffalo Wild Wings offers great flavor options, and although they are known for their wings, they have plenty of food choices. We consider Buffalo Wild Wings to be fast food since they offer take out. You can choose to dine in as well, and make your experience very customized and enjoyable. Whether you are looking for sweet or savory, Buffalo Wild Wings always delivers. 
Panera
The eighth spot goes to Panera. They have a great variety of foods from soups to salads to pizzas. The one downfall is that it's quite expensive so it falls lower on the list. Specifically cinnamon toast crunch bagels and grilled cheese with tomato soup always hits the spot. Many Panera's now have a drive-thru option which is super convenient. With Panera you can get something different every time and be satisfied.  
Auntie Anne's 
In seventh is Auntie Anne's. Auntie Anne's is extremely simple but is always a good choice when looking for snacks. You can get almost any type of pretzel, and they have plenty of drink choices to go along with it. Our favorites are the pretzel bites – both cinnamon and salted – paired with lemonade. With Auntie Anne's you always know what to expect, and a sense of comfort is found in all of their foods. 
Taco Bell
Coming in sixth is Taco Bell. Taco Bell is sixth, due to the overall convenience of the restaurant. The food is always affordable and timely. The menu offers a large variety of Mexican foods such as tacos, burritos, nachos and much more. Mexican food is one of our favorite cuisines and we always find delight after paying a visit. It is very hard to go wrong with crunchy cheese tacos.  
Culver's
Fifth place is Culver's. Culver's is definitely one of the Midwest's best staples. From butter burgers to custard there are plenty of options to satisfy your cravings. The cheese curds, and pretzel bites are our personal favorites. Simple, yet delicious. The variety of cheeses and breading always create a beautiful blend of flavors. 
Portillos
Coming in fourth is Portillos. Although regional to Illinois, Portillos is famous for its hot dogs, shakes, and fries. If those don't interest you they also have their famous chopped salad and various other appetizers. The overall atmosphere of the restaurant models a classic diner making it one of our favorite places to eat. If you don't want to go inside they also provide a drive through option and are a quick and convenient place to get food. Xoxo luv gossip girl                                                                                                                                                                                                                                                                                    
MOD Pizza
On the podium is MOD Pizza. MOD (made on demand) pizza is a quick and easy pizza chain that allows you to customize your own pizza in a matter of minutes. With varieties of sauces, toppings, doughs and sides you can create whatever you are in the mood for. MOD does not offer drive through options and only have in person stores. However, they offer places to sit indoors and are still considered to be a fast dining place. 
Noodles and Company
Our top 10 runner up is Noodles and Company. Noodles and Company is a quick pasta place. With different cuisine options, you can travel the globle in a matter of minutes. From gooey mac and cheese to a flavorful pad thai, you can fulfill your noodle cravings. Unfortunately, noodles and company does not include a drive through option, but orders can be made in person and online. 
Chipotle
In first place, our favorite fast food restaurant is Chipotle. This Mexican restaurant is delicious and flavorful and is a top tier restaurant for a reason. You can get almost any Mexican food you desire. We highly recommend trying Chipotle's burrito bowls. There are plenty of options in regards to sauces, meats and vegetables. Once again, Chipotle does not have drive through options but does include in person and online ordering options. 
The next time you are looking to stop for fast food, consider stopping by one of our top 10 favorite places.