Student council begins plans for 2022 spirit week spectacular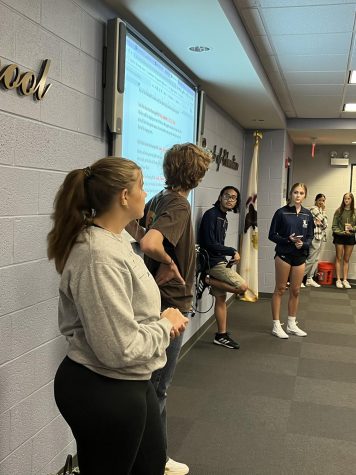 With the 2022-23 school year beginning, the Lemont High School student council is wasting no time preparing for some of the largest events of this school year. The first events up on the roster? Spirit Week and Homecoming. This time of year is especially busy for the members of student council: organizing committees; planning the food drive; and choosing the famous spirit week themes. 
Student council president Erin Barndollar said, "Spirit Week has so many fun activities that everyone can participate in. The best part, everything represents school spirit."
The school group had their first meeting of the school year this past Friday to introduce plans regarding Homecoming committees. The multiple committees plan activities during spirit week including the food drive, pep assembly and crowning the Homecoming court of each grade. 
Kathryn Kupchek, a sponsor of  Student Council, said, "My favorite part is definitely choosing the spirit days and not only seeing them come together each day but also watching the amazing skits from each grade."
Homecoming week is Sep. 26 to the 30, with the Homecoming dance taking place on Saturday, Oct. 1. 
Angela Duensing, communications teacher and student council sponsor, said, "[Students should join Student Council as soon as you can, not just to be a part of spirit week planning, but other amazing events throughout the entire year." 
If students are interested in helping plan spirit week or Homecoming, they should consider joining student council. Meetings are held almost every Friday at 7:30 a.m. in room N112. Choosing themes for the exciting week and volunteering for different fundraisers are just a few matters students can use their voices in.