A Thanksgiving full of traditions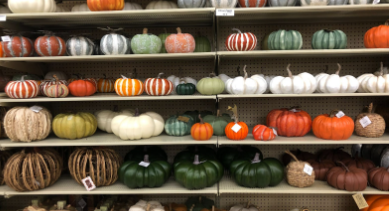 As the holidays come and go, people celebrate them in many different ways. Traditions are one way to do so. Traditions are passed down from generation to generation and vary from family to family. To successfully have a tradition, it needs to be done three or more times without being broken. Normally, traditions start when two people celebrate their first holiday as a couple or when parents have their first child and want something to commemorate the start of their new family.
Thanksgiving traditions usually revolve around food that is eaten and where that food is eaten. 
"I have a bunch of family over for dinner," said freshman Bella Locascio.
As many Thanksgiving traditions revolve around food, some revolve around what you're doing and who you're doing it with. Some people might go Black Friday shopping with friends while others might watch football with family. A common celebration people take part in is friendsgiving. 
"For the past three years my friends and I have gotten together at one of our houses to celebrate Thanksgiving. I always bring a pie because I like to bake. We also pull for our annual secret santa on this day too," said freshman Nadia Wodziak. 
Similar to all holidays, there are some people who don't celebrate Thanksgiving due to their religion. However, the ones who don't celebrate still have traditions of their own, like freshman Aesha Patel who is Hindu. 
"On Thanksgiving I hang out with some of my other Hindu friends," said Patel.
You might celebrate Thanksgiving but just not enjoy it for the reason being that you don't have any plans. If holidays are normally boring for you, a tradition your family or friends participate in might give you something to look forward to.