A detailed guide to visiting Jackson Hole, Wyoming
How to successfully explore one of the hidden gems of the West
Jackson Hole is a small town located near the western edge of Wyoming. Near Grand Teton and Yellowstone National Park, the town offers many attractions and beauties. If natural wonders are not as appealing to you, the town also offers fantastic restaurants and shops.
Jackson Hole
The town itself is packed with plenty of exciting activities, centering around the Teton Mountain Range and the other places that surround it. 
There are three main ski resorts within an hour or less from Jackson Hole: Grand Targhee Resort, Snow King Mountain and Jackson Hole Mountain Resort. All three are very accessible by car, but Grand Targhee is the furthest. 
Jackson Hole Mountain Resort is the most popular resort, located in Grand Teton Village. If you plan on skiing, it is important to get ahead of the rush. The village entrance attracts heavy amounts of traffic, so you can avoid most of the morning and afternoon traffic by leaving a little earlier.
There are several places at the base of the mountain where you can rent and return skis and snowboards. This makes for convenient repairs and returns, especially if Jackson Hole is your main skiing destination. Although you can rent skis at various ski shops, I recommend renting somewhere in town beforehand. This eliminates any stress and allows you to hit the slopes faster.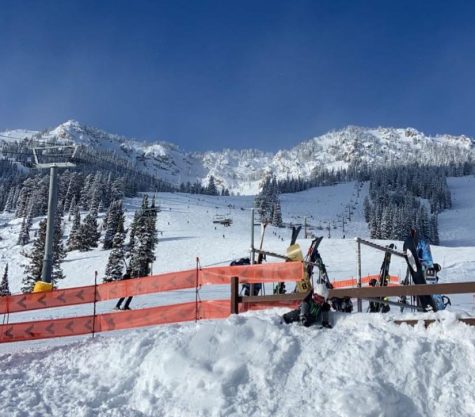 Jackson Hole Ski Resorts is one of the most challenging mountains to ski in the United States with a little over 50% of the mountain being expert terrain. Most intermediate to beginning skiers struggle on this mountain given the limited terrain available. For intermediates, the blues will feel more like low grade black diamonds. 
All three resorts average more than 400 inches of snow each year. Most runs have copious amounts of powder, especially in the bowls and more difficult terrain. This can make runs choppier or cause unprepared skiers to feel more unsteady.
For after skiing, Jackson Hole has plenty of delicious restaurants within town. If you are looking for a higher-end meal, The Local serves a variety of steaks, burgers, fish and more. If something more low-key fits your lifestyle, Merry Piglets and Hand Fire Pizza are both great options. For a full list of restaurants, click here. 
Grand Teton National Park
Located a little under a half an hour away from Teton Village, Grand Teton National Park is extremely accessible to any visitor. The park has 119 hiking trails, including various snowshoeing and limited snowmobiling trails. 
During the winter, there are fewer trail heads open and the park prohibits most motorized vehicle use. However, the park has so much to explore off the main roads that anyone can access by foot.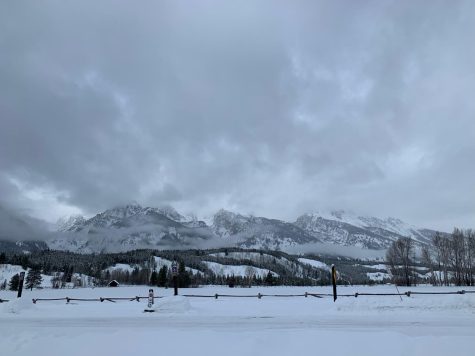 Throughout the summer months, the park can get packed with people. It is never as busy as its neighboring national park, Yellowstone, but you have to be prepared to see large crowds. There are many advantages to traveling to the park in the summer such as having easy access to beauties like Jenny Lake. If you are someone who likes things more peaceful, the winter months are far more quiet.
Yellowstone National Park
Yellowstone National Park, the third-most visited national park in the United States, gathered just under five million visitors last year. Its natural beauties set it apart from all other national parks; If you have never been to Yellowstone, it feels like another planet.
The thermal features can be accessed from different parts of the road, basins and hikes. However, the park gets swamped with people during the summer months, which makes the experience a little less enjoyable.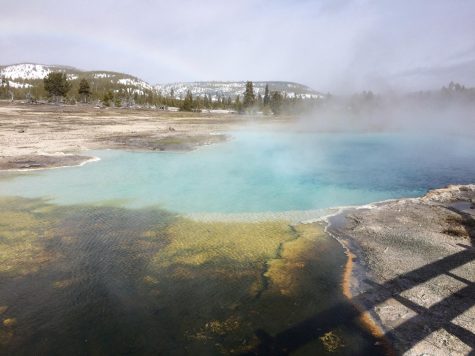 I highly recommend visiting in the winter. The park is almost completely empty which gives you the unparalleled opportunity to be alone with the wildlife. Luckily, many snowmobile companies and guides can take you into the park. Otherwise, you will need to request a permit to ride your own sleds. 
The park is about 60 miles outside of Jackson Hole but is definitely worth the trip. It can easily be done in a day during the winter. However, if you choose to go during the summer, I would spend a couple days exploring. 
Jackson Hole is certainly a hidden gem of the West. With plenty of places to visit and things to do, the trip to Wyoming is guaranteed to be gratifying.