80th annual Grammy Awards creates history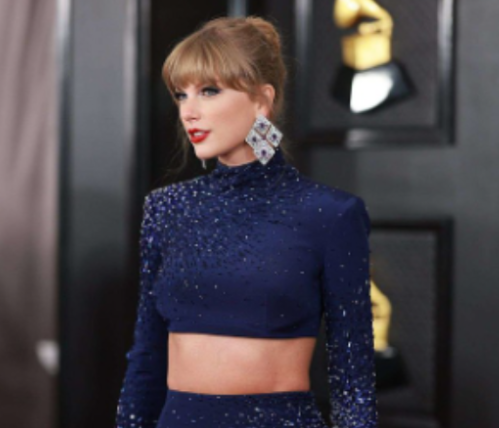 This year, the annual Grammy awards were hosted on Feb. 5. This is a three and a half hour long show awarding musicians that have shown outstanding accomplishments throughout the year. Before the show, a two hour red carpet special was shown as well.
For the third year in a row, Trevor Noah hosted the event, making it very memorable. He made sure to interact with the audience and create a more entertaining event.
The Grammy's always find a way to incorporate the fans into the award show but this year, they stepped it up and even allowed one of the fans to announce the album of the year winner.
The Grammys had many awards given out before the show, but many were also given out during the actual event. Artists like Beyonce, Kendrick Lamar, Harry Styles and Lizzo led for the amount of nominations. They all brought home Grammy's in addition to many other musicians. During the show, Beyonce made history by breaking the record for the most Grammy awards ever received, winning four on Feb. 5.  
"I was super excited for Beyonce, because she completely deserved those wins and I loved her new album," sophomore Kevin Schmitt said.
The "big four" awards are known to be "Album of the Year", "Song of the Year", "Record of the Year" and "Best New Artist". Winners (in that order) were "Harry's House" by Harry Styles, "Just Like That" by Bonnie Raitt, "About Damn Time" by Lizzo and Samara Joy.
As far as performances go, Bad Bunny opened up the show with an extremely fun performance that got everyone in the audience up and dancing. Artists like Brandi Carlisle, Harry Styles, Lizzo, Stevie Wonder, Steve Lacy and a hip-hop special with many guests also performed throughout the night.
Many A-list celebrities presented Grammy awards to the winners throughout the show. Shania Twain, Olivia Rodrigo, Dwayne Johnson and Cardi B all had the honor to present these Grammy's to the hardworking winners. The most well- known presenter has to be the First Lady Jill Biden, presenting "Best Song For Social Change", which was a new category added this year.
The Grammy awards have a reputation for being biased and not giving out the awards to who deserved it which caused them to have a nickname of "The Scammy's". Although, this year people all over the world believe that it was a fun, entertaining but mostly a fair night.
Here are some of the other big winners of the 2023 Grammy Awards:
Best Pop Solo Performance- "Easy on Me," Adele
Best Pop Duo or Group Performance- "Unholy," Sam Smith and Kim Petras
Best Pop Vocal Album- "Harry's House," Harry Styles
Best Rap Album- "Mr. Morale and the Big Steppers," Kendrick Lamar
Best Music Video- "All Too Well: The Short Film," Taylor Swift