On September 29, 2023, the Lemont varsity football team lost a heartbreaker in the annual homecoming game to Hillcrest High School 16-19, becoming 3-3. This year's theme was blue and gold in honor of the Homecoming Dance the day after. Prior to kickoff, the students packed the student section with lots of school spirit for Hillcrest to see. 
The student section was wild, with people excited not only to cheer on their football team but also for the Homecoming Dance the very next day.
"[The game] was pretty litty," said senior Michael Switalski.
The halftime show was amazing as usual, with the varsity dance performing perfectly. The Golden Cheer team also had their first performance during the game. In addition, the band also had a great performance.
Story continues below advertisement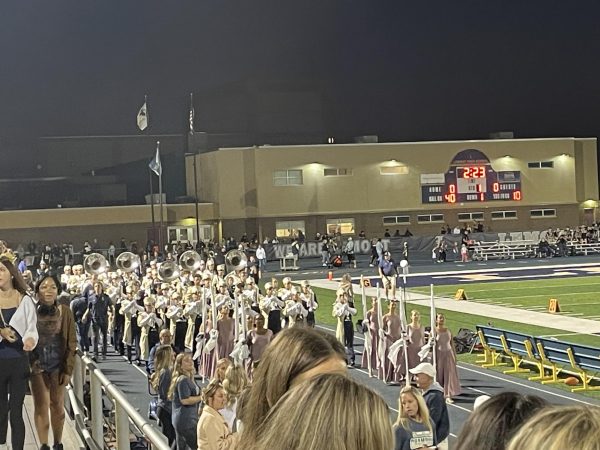 However, despite all the good it's undeniable that the loss shook much of Lemont to its very core. Some were disheartened by the overall performance of the football team.
"Very disappointing, the varsity football team isn't living up to the standards of the last few years" said Richard Arnold.
Some students were just at a complete loss of how Lemont could even lose. 
"The game was pretty good, [however] it's very unfortunate how the game actually turned out," said senior Dom Zamora. "We don't usually lose these types of games."
Likewise, the loss wasn't the only upsetting thing present at the game. Many found the line at the concession stands to be horrific. 
"I wish the concession stands were shorter and not miles long, ," said senior Titas Kalnenas. "Going in, I wasn't sure if I would ever see the light of day again." 
Prior to  the game, the Lemont softball team was honored and had their ring ceremony, where each player and coach walked across the field to receive their state championship rings.