While spirit week may be about promoting school spirit, everyone knows the real reason to dress up is to show off your creativity and ingenuity. This year's spirit week was no different, as students gave it their all to make sure their outfits were the best.
There were five days to dress up, each day a different theme. To start off the week, Monday was barbecue dads vs. soccer moms. 
Barbecue dads vs soccer moms resulted in funny photos and a day that brought a smile to everyone's face. While everyone stepped up and brought their game for the first day of spirit week, there were two people that stood out. 
Senior Jonah Kulaga wore a barbecue dad outfit while senior Natalie Robinson rocked her soccer mom outfit. Both seniors wore outstanding outfits and set the tone for the following spirit week days.
Story continues below advertisement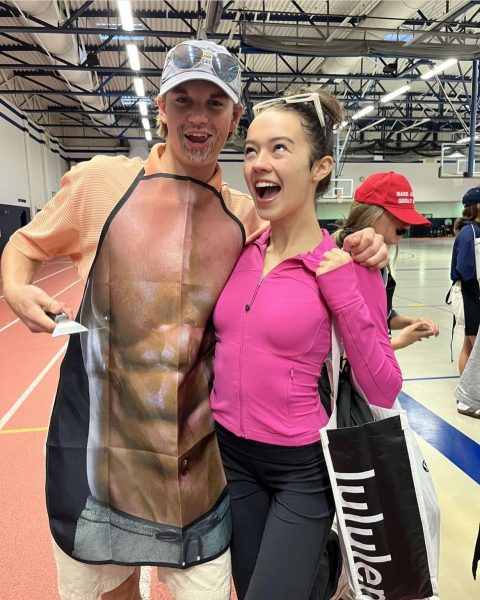 Tuesday was Barbie and Ken day. While Monday created a separation between Barbecue Dads and Soccer Moms, Barbie and Ken brought everyone together with a simple task: wear pink. Everyone was decked out from head-to-toe in pink whether it was an outfit from the Barbie movie, or a unique creative spin on a Barbie outfit. 
While everyone was excited for Barbie day, there were, once again, people that stood out for going above and beyond. Senior Kara Verhoeven pulled up in a cowgirl Barbie outfit straight out of the Barbie movie. Freshman Oliver Wernio was the perfect Ken to Verhoeven's Barbie. Wernio matched Verhoeven with his western Ken outfit and together, won best outfits for the day.
On Wednesday, the theme was holidays where every class had a different holiday to dress as. Freshman were Valentine's day, sophomores were Halloween, juniors were 4th of July and seniors were Christmas. This separated the school but brought each grade together.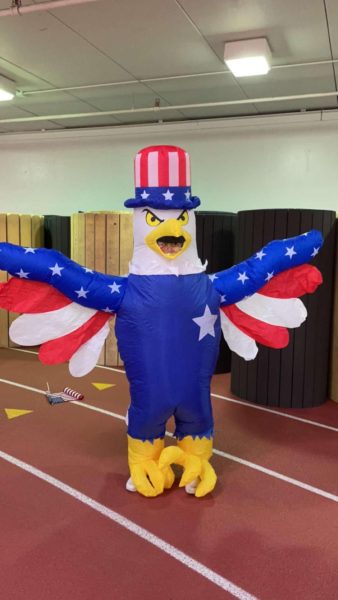 Wednesday brought many festivities and people showed their holiday spirits with their outfits. For Valentine's day, freshman Natalie Oprondek dressed up as cupid, creating a lovely atmosphere around her. For Halloween, sophomore Matthew Peslak dressed like a scarecrow making him stand out among the sophomores. For 4th of July most of the juniors showed their American spirit in red, white and blue, but Maya Hollendoner showed her patriotism by dressing as an eagle. The seniors made school feel like Christmas with all their festive costumes and pajamas. Out of all the amazing outfits, Leila Rexhepi took the cake dressed as the well-known character Olaf from "Frozen". She made sure to give warm hugs and made people's wishes of meeting Olaf come true.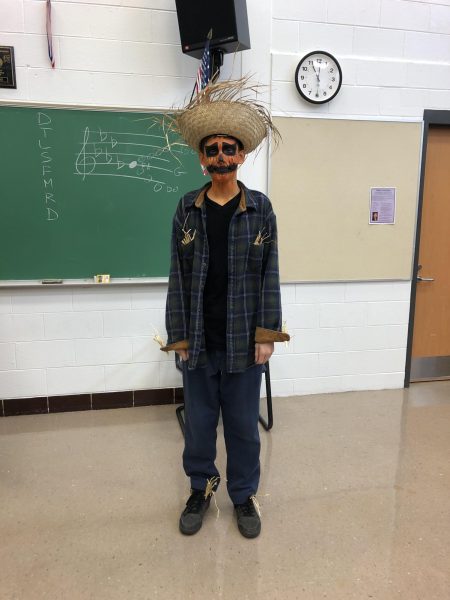 For freshmen, Mia Spadaforarocked an orange prisoner uniform. For sophomores, Faith Trznadel was looking red as ever. For juniors, Cailin Kwasneski was decked out in green head-to-toe. Lastly, for seniors, Tess O'Brien dressed as a robber, and did a skit that took second place.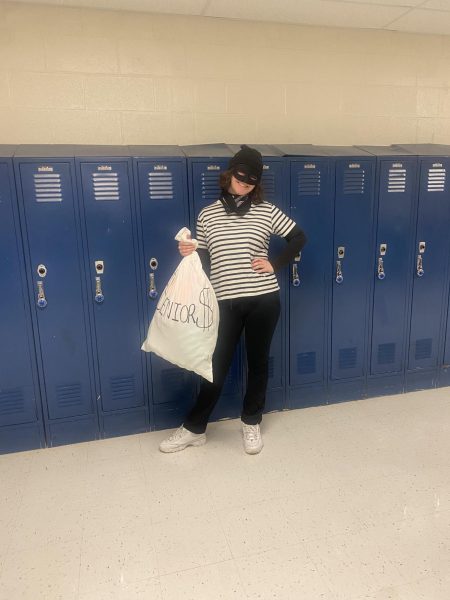 The last day of the week was blue and gold Friday. Out of all the blue and gold outfits, junior Jessica Windstrup represented LHS with her parents' old letterman jacket from their high school years at LHS. While Windstrup brought retro school spirit, freshman Mia Spadafora brought glitz and glam with her shining gold jacket and sunglasses, navy leggings and navy top. Both girls amped up their school spirit for blue and gold Friday and pep rally, making the last day of the 2023 Homecoming spirit week a memorable one.